The federal government uses the Racketeer Influenced and Corrupt Organizations Act (RICO), approved in 1970, to go after Insys executives, claiming they engaged in a racketeering conspiracy scheme to realize revenues from Subsys sales.
---
John N. Kapoor, a onetime billionaire and the founder of Arizona-based drug manufacturer Insys Therapeutics, is scheduled to go on trial in U.S. District Court in Boston.  He will be tried alongside four former Insys executives on criminal charges that relate to selling Subsys, a powerful brand of fentanyl, which is a well-known, highly addictive opioid.
Federal prosecutors will try to convince a jury that the five defendants conspired to pay kickbacks to physicians in a nationwide racketeering conspiracy scheme designed to boast sales of the powerful drug.  These bribes allegedly enticed doctors to prescribe more Subsys to their patients than they otherwise would have.  Subsys was originally approved by the Food and Drug Administration (FDA) only for use by cancer patients in extreme pain, but it was eventually marketed by Insys to a larger population of patients and prescribed to those who hadn't been diagnosed with cancer.
Prosecutors allege Insys set up a fake "speakers program" to extend cash to physicians willing to go along with the plan, adjusted payments based on how many Subsys prescriptions were written, thus incentivizing the sale of the drug, misrepresented patients' medical histories so insurance companies would cover Subsys for people without cancer, and even hired a stripper and escort service manager as one of its key sales executives.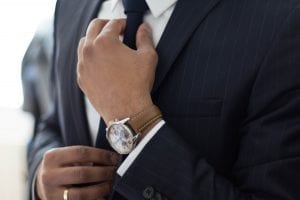 Former Insys employees have come forward from all over the nation with whistleblower lawsuits.  According to one such lawsuit, a once-executive allegedly told sales representatives that "The Wolf of Wall Street," the 2013 film about a corrupt stock broker, was "the best sales training video in history."
In a rare move, the government is utilizing Racketeer Influenced and Corrupt Organizations Act (RICO), approved in 1970, to go after the executives.
"Any time criminal RICO is applied to something that would appear to be a legitimate business or enterprise, it's always somewhat unusual," said Brad Bailey, a Boston criminal defense attorney and former federal and state prosecutor.  He added that the government wants to prove that Insys' marketing plan was a "top-to-bottom fraudulent scheme."
Defense attorneys are expected to argue the case is a prime example of "government overreach."  They  wrote in court documents that "the prosecutors have failed to satisfy legal requirements for bringing RICO charges and want to tar and feather [the defendants] based on drug-dealing allegations at the height of the opioid crisis."
"For corporations to be able to kill people in their pursuit of profit and simply pay a fine is not adequate," said Dr. Andrew Kolodny, codirector of opioid policy research at Brandeis University's Heller School for Social Policy and Management. "Otherwise, it could be seen as the cost of doing business."  He said of the government's decision to go after Insys, "Being made an example of — that's the point of deterrence."
After Subsys was approved in 2012, Insys went public in 2013 and was the nation's best-performing IPO that year.  By 2015, revenue from Subsys had approached $500 million, so executives had every reason to push as hard as possible for the sales of the profitable opioid.  Unfortunately, doing so cost the lives of many people in the process and now they're being held accountable for this.
Sources:
Opioid company executives set to go on trial in Boston Monday
Trial for Former Insys Therapeutics Founder John Kapoor and Other Executives Set to Begin Today