A Guatemalan mother detained at an ICE facility is suing the government for her toddler's death, claiming "unsafe conditions, neglectful medical care, and inadequate supervision" ran rampant in a family detention center.
Human Rights Watch reports that 20-year Yazmin Juarez crossed the U.S.-Mexico border with her young daughter, Mariee, in March. Both were detained by U.S. Immigration and Customs Enforcement and held together at the Dilley Family Residential Center.
While Mariee arrived to Dilley in good health, her fortunes quickly took a turn for the worse. Within a week, she had a 104-degree fever. Along with a higher temperature, the 2-year old girl was suffering from a serious, chronic cough, congestion, diarrhea and vomiting.
The nurse who cleared Mariee for travel, writes HRW, never physically examined the girl or took her vitals. Any medical determination made as a consequence thereof, claims Yazmin's law firm, Arnold and Porter, was outside the scope of the nurse's vocational license.
"A mother lost her little girl because ICE and those running the Dilley immigration prison failed them inexcusably," Yazmin's attorneys said.
"We are working with Yazmin and her family to obtain justice for the failures by ICE and others, and to ensure that no other family suffers such a needless and devastating loss."
According to HRW, VICE News spearheaded an investigation into the circumstances surrounding Mariee's death.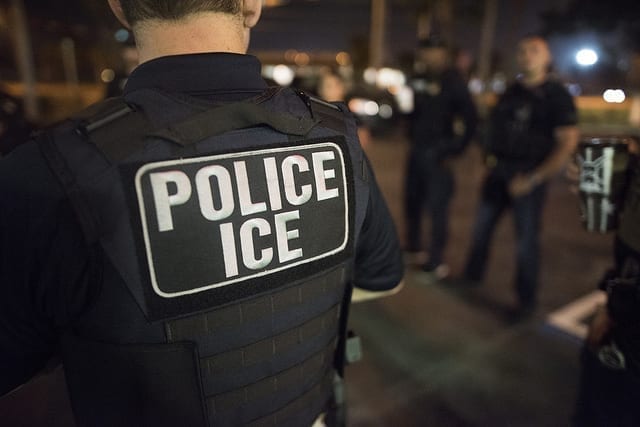 When VICE handed over the girl's medical summaries to five pediatricians, none of them said it appeared Immigration and Customs Enforcement had done anything wrong. But, as HRW writes, the question's out of the media's hands, with blame due to be decided and apportioned in a court of law.
ICE has defended its actions, as well as those of its medical staff.
"ICE is committed to ensuring the welfare of all those in the agency's custody, including providing access to necessary and appropriate medical care. Comprehensive medical care is provided to all individuals in ICE custody."
Immigration detention facilities—especially those operated by private, for-profit contractors—have a reputation for sluggish response times and medical under-staffing.
Human Rights Watch itself analyzed 15 recent deaths in ICE custody. Of the total, about eight seemed a consequence of subpar medical care. Independent analysis obtained by HRW shows that out of 52 in-custody deaths since 2010, nearly half were caused by poor healthcare and lax treatment.
'Adults in immigration have died after unreasonable delays in getting treatment,' writes HRW, 'botched emergency responses, and poor practitioner care—including nurses practicing outside the scope of their licenses. As the Trump administration attempts to ramp up its detention of families, more and more kids could be exposed to these dangerous conditions.'
Sources
Guatemalan mom to sue U.S. after baby treated at ICE facility dies weeks later
A Mother Says Her 19-Month-Old Daughter Died After Being Held by ICE. Now She's Suing for Millions
Mother Sues over Death of Toddler Released from US Immigration Detention