New Mexico's governor recently issued an emergency order declaring firearms a "public health emergency," thereby restricting the rights of residents of certain counties to carry firearms on public property.
---
The National Association for Gun Rights has filed a lawsuit challenging a New Mexico decision to declare firearm violence a public health emergency.
According to CNN, New Mexico Gov. Michelle Lujan Grisham issued the emergency earlier this month, after at least three children were killed by guns between the months of July and September.
There have also been several recent mass shootings in the state, prompting concerns about continued violence.
Under the governor's order, most New Mexico residents will not be able to exercise their right to openly carry firearms in public spaces.
There are similar prohibitions on the carrying of concealed weapons.
The lawsuit, filed by the National Association for Gun Rights, alleges that the emergency order clearly violates Americans' Second Amendment rights.
"The State must justify the Carry Prohibition by demonstrating that it is consistent with the Nation's historical tradition of firearm regulation," the organization said in its complaint. "But it impossible for the State to meet this burden, because there is no such historical tradition of firearms regulation in this Nation."
CNN notes that the lawsuit repeatedly cites a 2022 U.S. Supreme Court decision, in which the court's conservative majority struck down a stringent firearm control law in New York state.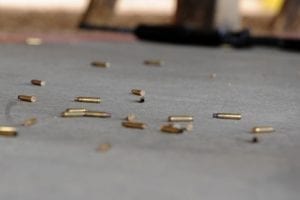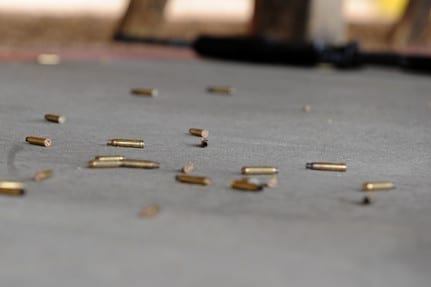 That law, adds CNN, would have restricted New York residents' rights to carry concealed weapons outside of their home, even with a permit.
In its complaint, the National Association for Gun Rights said that its client, Albuquerque resident Foster Allen Haines, had intended to open-carry in accordance with established state law.
"Haines is precluded from doing so by the Carry Prohibition, which deprives him of his fundamental right to keep and bear arms for lawful purposes protected by the Second Amendment," the lawsuit alleges.
However, a spokesperson for the governor has said that the state is prepared to defend itself against any challenge to the public health order.
"Gun violence is a public health emergency in the state and extraordinary measures are required to prevent more innocent New Mexicans from being killed by guns," spokesperson Caroline Sweeney said in a statement.
The order, adds CNN, temporarily bans the carrying of firearms on public property in Albuquerque and Bernalillo counties.
Persons with valid concealed carry permits will still be allowed to possess their weapons on private property, including gun ranges and gun stores, provided that all weapons are transported securely and in such a way that they cannot be readily operated.
Sources
Gun rights organizations sue New Mexico governor over gun violence order
New Mexico Governor Issues 30-Day Ban on Carrying Guns in Public in Albuquerque
New Mexico governor orders suspension of open and concealed carry of guns in Albuquerque