Joaquin 'El Chapo' Guzmán asked to pay big time for his crimes.
---
U.S. authorities are seeking a court order requiring Mexican drug lord Joaquin 'El Chapo' Guzmán, 62, to hand over $12.7 billion following his conviction for racketeering and drug trafficking crimes.  The funds include the total amount of cocaine, marijuana and heroin that a jury found Guzmán to have trafficked, multiplied by the average cost of those drugs.
"This is largely an academic exercise as the government has never located or identified a penny of this $12.7 billion in proceeds supposedly generated by Mr. Guzmán," said Jeffrey Lichtman, one of Guzmán's attorneys.
Guzmán was convicted of the crimes on February 12 after jurors heard evidence from more than fifty witnesses.  U.S. District Judge Brian Cogan denied his motion for a new trial due to "juror misconduct deprived him of his constitutional right to a fair trial," according to court documents.  His attorneys had claimed several jurors ignored the trial judge's ban against following media coverage during the eleven-week trial."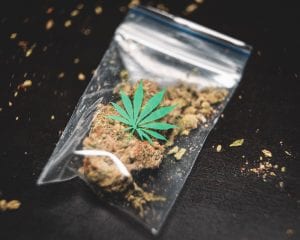 Eduardo Balarezo, Guzmán's attorney, said, at the time, "We look forward to vindicating his rights in a new trial…If a justice system's measure is how it treats the most reviled and unpopular, then ours may have failed Joaquin Guzmán by denying him the fair trial before an untainted jury to which he's constitutionally entitled.  Because sunlight is the best disinfectant, that prospect merits serious consideration, close investigation and a new trial as appropriate."
The drug lord's attorneys also indicated their client's rights are being violated in prison, as he was forced to spend much of his time in solitary confinement. "For more than two years, Guzmán hasn't had regular access to fresh air or natural sunlight," the attorneys told the court, adding, "Because the lights in cell never go off, Guzmán is purportedly suffering a serious issue of sleep deprivation."
"The deprivation of sunlight and fresh air, over an excessive 27-month period, is causing psychological scarring…the pipes are old, and Mr. Guzmán can taste and see mold coming out of the water faucet.  While other inmates at the SHU unit receive water bottles and comestibles every week, or every other week, that is not the case for Mr. Guzmán," the letter to the court said. "He is suffering many symptoms of distress as a result of this lengthy unwarranted punishment."
Born in Sinaloa, Guzmán was raised in a poor farming family and through his father, he entered the drug trade, growing marijuana for local dealers.  By the late 1970s, Guzmán began working with Héctor Luis Palma Salazar, helping him to create routes to move drugs through Sinaloa and into the United States.
In 1988, Guzmán founded his own cartel.  He spent much of his career as a drug trafficker on the run, moving from one location to another in the mountains of Sinaloa, guarded by his own private army.  He escaped from a maximum-security Mexican prison twice and was finally captured in January 2016 and extradited to the United States to face trial for his crimes.
Despite Guzmán's arrest, the Sinaloa Cartel still has the largest U.S. distribution presence of all the Mexican cartels, according to U.S. Drug Enforcement Administration (DEA) data.
Sources:
U.S. demands $12.7 billion in judgment against 'El Chapo'