The plaintiff, referred to only as Jane Doe, says she was pressured to have sex with former ICE agent Wilfredo Rodriguez, who threatened, alternately, to kill or deport her if she didn't acquiesce.
---
A Honduran migrant's lawsuit claims that an Immigration and Customs Enforcement (ICE) agent raped her repeatedly for seven years, threatening her with deportation if she didn't continue having sex with him.
According to The Associated Press, the complaint refers to the woman only as Jane Doe. Her suit names former immigration agent Wilfredo Rodriguez as a plaintiff, along with the U.S. Department of Homeland Security and ICE itself.
Rodriguez, says the A.P., purportedly raped Doe as many as four times a week. The abuse continued for the better part of a decade. The lawsuit further claims that Rodriguez impregnated the victim at least three times.
Doe and Rodriguez first met in 2006, after the woman's brother was arrested for entering the United States illegally. When Rodriguez found out that Doe was also undocumented, he told her she could avoid deportation if she became an informant and provided information on other 'criminals.'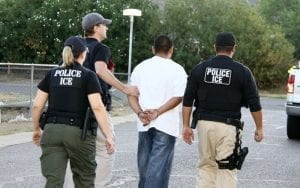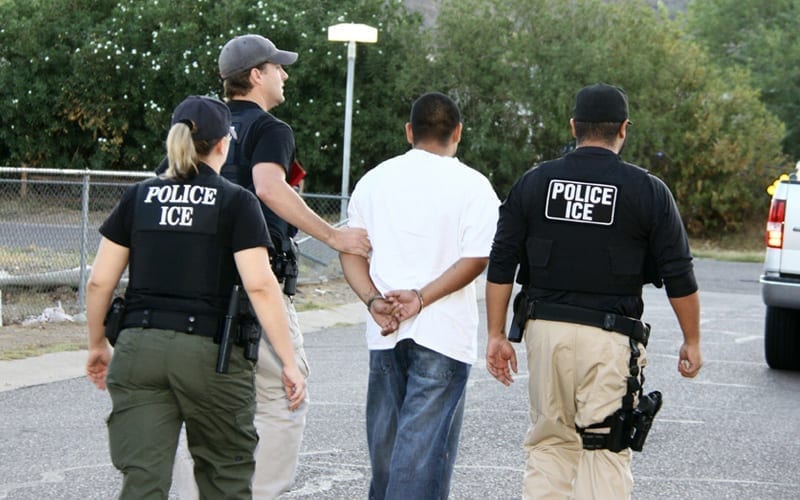 Doe, notes The Associated Press, did what was asked of her—she directed ICE to three undocumented migrants, who had previously stabbed her husband.
About a year after Doe began serving as an informant, Rodriguez ordered her to travel to a motel, where he 'tried' to have sex with her. When she refused, Rodriguez allegedly covered her mouth, threw her on the bed and then placed his gun right next to her.
According to the suit, Rodriguez explicitly threatened to "use" his gun if Doe "opened her mouth."
An attorney for Doe, George Kramer, said Rodriguez's alleged sexual extortion was patently illegal.
"My only comment is that my client had a choice, cooperate with ICE or be deported with her family," Kramer wrote in an e-mail to The Associated Press. "She remains in a very fragile psychological state. She is not only seeking compensation for the physical and emotional damage she suffered but to change the way those who are cooperating with ICE are treated by those in a position of power and who often wield total control over the ability to remain in the United States."
The A.P. noted that Immigration and Customs Enforcement officials were unwilling to comment on pending litigation. However, they did confirm that Rodriguez no longer works with the agency.
Fox News adds that, as an ICE agent, Rodriguez referred to himself as "the Wolf." He used that moniker to coerce Doe into participating in "abhorrent sexual behavior," constantly reminding her that he was the only reason her family hadn't been sent back to Honduras.
Due to Rodriguez's repeated, regular sexual assaults, Doe underwent three abortions and attempted suicide four times.
Doe decided to file a lawsuit in 2018, after her father applied for asylum in the United States.
Sources
Federal Lawsuit Alleges ICE Agent Raped, Impregnated a Honduran Immigrant Multiple Times While Threatening Her Family With Deportation
ICE agent threatened illegal immigrant in Connecticut, raped her for years, lawsuit alleges