California estate planning lawyers can guide individuals on California estate laws as they decide to draft relevant documents to plan for their end-of-life care, death, and asset distribution. Legal counsel will provide guidance for individuals as they prepare estate plans reflecting their most personal life decisions, particularly how they want their assets divided and their health care and affairs attended to if they cannot handle themselves. While many believe the last will and testament is the most important document prepared in estate planning, trusts, health care directives and durable power of attorneys are paramount in the total picture of these personal matters. Experienced Sacramento estate planning lawyers guide clients to make sure a will contains the legally necessary language so a person's wishes can be honored at the time of their death according to California and federal laws. 
Estate plan documents
Common documents included in estate planning include: 
a last will and testament, with guardianship if there are minor children – wills must be prepared properly, signed, witnessed, and notarized according to California law. 
an advance healthcare directive – it is important to choose someone who is trusted to oversee long term illness or end-of-life care.  
a durable power of attorney – regarding finances and other affairs when one can no longer handle themself. 
a trust is part of the estate plan that can provide control over assets left to heirs or names someone to act on behalf of the testator if they become incapacitated and cannot act for themself.  It may also provide privacy and a way to avoid probate action.
Estate planning documents should be reviewed periodically to address any changes in state and federal laws, and updates to individuals named in the documents, accounting for death, divorce, or estrangement of previously named individuals.   
End of life care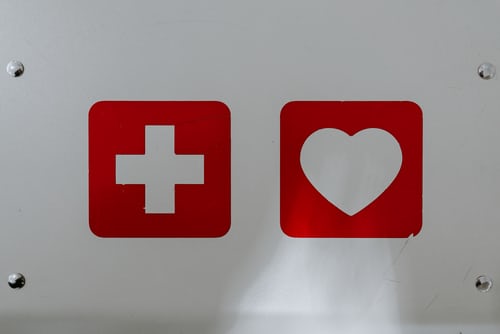 An advance health care directive is the document that will be used to direct care givers when someone is sick or hurt accidentally and life is at risk and they cannot speak for themselves.  It is important to name a trusted individual to carry out the responsibilities outlined in a Living Will which addresses common end-of-life care decisions including cardiopulmonary resuscitation (CPR), mechanical ventilation, tube feeding, dialysis, antibiotic and antiviral therapies, comfort care and donations of organs, tissues, or whole body for scientific study. Consultation with a lawyer is important to understand the distinction between "Do not resuscitate/intubate" and a formal will. An individual does not need to have an advance directive, or living will to have do not resuscitate (DNR) and do not intubate (DNI) orders. To establish DNR or DNI orders, inform a doctor about these preferences so they can write an order and keep it as part of a medical record.  
Seek legal counsel
Estate planning lawyers draft essential documentation, sometimes called a medical directive or advance directive, to cover an individual, or family members regarding medical power of attorney and do not resuscitate orders. Consultation with tax lawyers  is also a prudent decision so they can review estate planning documents and determine if a trust would lessen tax burdens for heirs and beneficiaries.
Sources:
https://www.courts.ca.gov/8865.htm?rdeLocaleAttr=en