Web application development is becoming steadily popular amongst businesses that wish to improve user experience and bring about effectiveness and efficiency to their processes and systems.
---
Anyone who possesses an online business understands how competitive the world of internet has become and how testing it tends to be to promote the business well enough so as to get better sales and good conversions. When it comes to business or brand promotion, web application development is increasingly becoming a trend for ecommerce companies around the world.
Web application development as a whole is a very crucial component for success in ecommerce since the world would never get to know about the products or services of a business without a website.
Just like Google Chrome, web applications run through web browsers. Instead of the PC or local server for conventional applications, the program runs on a web server.
Unlike basic website pages where all the pages are pre-formatted, web application pages interact as well as respond with user requests. For example, online shopping applications.
Most of the commercial web applications make use of a database to store permanent information like customer orders, and product description/costs.
Here are some of the benefits of web applications for businesses?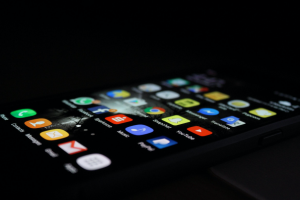 Advantages of Web Applications for Businesses
Enhanced Efficiency
When you have several versions of spreadsheets or piles of paperwork shuffle around, it becomes not only time consuming but also leaves your business prone to human errors that are usually spotted when it's too late.
Moreover, when there isn't any integration between these various sources of data, the laborious and time-consuming replication of data is often required so as to get a holistic overview of business performance.
Web applications make you streamline your business processes in order to get more done with greater accuracy and in less time. Also, when all of your data is integrated in one place, it provides you with greater visibility of your business, lessens staff time and allows you to run reports updated with real-time information.
Cross-Platform Capabilities
Regardless of what operating systems the web applications might be using, such as Mac, Windows etc., they can be accessed by users unlike conventional software applications. With the great variety of Internet browsers that are available for use these days, such as Firefox, Bing, and Internet Explorer, users rarely run into issues when it comes to software compatibility.
Security
When there is work area oriented programming, a harmed or stolen PC can prove to be exorbitant and tedious in all respects and circumstances. This leaves your information in danger and then requires you to contact your product supplier and solicitation so as to re-introduce the product on another gadget.
With a web application, all your information is put away in the cloud and you have the tranquility of getting back all the information in case of a stolen or harmed PC.
Since online applications store data on remote administration, you just need to know your web address (URL), client name and secret key and you can safely sign in to any PC or cell phone that is associated with the web to get your business going again.
In case of loss of information due to program or even human blunder, the information can immediately be retrieved from the cloud.
Easy Maintenance
With web applications, the need to perform updates on the desktop of every user gets eliminated. Maintaining and updating software can be directly done onto a server and thus the updates can be efficiently deployed to the computers of the users.
Ease of Expandability
A business that continues to grow is regarded as successful. When it comes to developing upon existing architecture to meet the resource needs of software applications, updating web applications is an easy task to undertake since only the server would require upgrades.
Installation and Maintenance Ease
With online applications, the hassle and memory usage of installation software on every device gets eliminated. Moreover, web applications also happen to be less punishing on older as well as low spec devices.
Since each PC has a browser, installation takes extremely less time and can run in the background while you can get on with other tasks. Maintenance requirements are also much lower with updates as well as patches rolled out remotely to every device.
Final Thoughts
Web application development is becoming steadily popular amongst businesses that wish to improve user experience and bring about effectiveness and efficiency to their processes and systems. Online applications will continue to play a crucial role in the overall success of online businesses in the near future as well. If you are also looking out for a good​ ​web application development company​, then send us your project requirements over email. Our team will reach out to you very shortly with the right solution.