The lawsuit is but one of many being filed against major U.S. corporations by DACA recipients.
---
An immigrant is suing tech firm VMware, claiming the company denied her internship opportunity even though she's enrolled in DACA and legally entitled to work in the U.S.
The case, writes the Associated Press, is one of several recently filed against major corporations. Most have been accused of refusing to hire participants in the Deferred Action for Childhood Arrivals program, often abbreviated as DACA.
Under DACA, an Obama-era program which survived a termination attempt by President Trump, young adults who were brought illegally to the Untied States as children can obtain temporary and renewable work authorizations. All beneficiaries must undergo not only a background check but meet certain qualifications, too.
The complaint against VMware was filed Tuesday in a federal court in California. The plaintiff, Sandy Vasquez, is being represented by the Mexican American Legal Defense and Education Fund, which claims the software company violated aspects of the Civil Rights Act.
Vasquez claims that VMware turns down applicants who don't meet certain criteria—being a U.S. citizen, permanent resident or otherwise holding a "transferable visa" such as those given to highly skilled workers.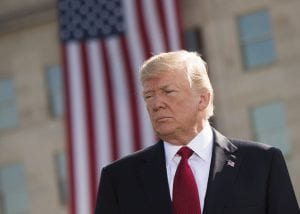 According to the AP's recap of the suit, Vasquez claims that DACA beneficiaries, as well as migrants with temporary protected status, don't fall into any of VMware's categories.
Interestingly, VMware said in a statement partially reprinted by the AP that it "hires and continues to employ DACA recipients."
"We also work with VMware employees who are DACA recipients, connecting them, at no cost, with our immigration provider and offering assistance as needed, while respecting their privacy around this issue."
Vasquez, notes the MALDEF's website, has been preparing to litigate for well over a year. She'd applied for a paid internship in January of 2018 but was allegedly told by a recruiter that VMware only hires U.S. citizens and legal permanent residents.
"California public policy is clear that discrimination against a work-authorized immigrant is unlawful," MALDEF president and general counsel Thomas A. Saenz said in a July statement. "Moreover, in a full-employment economy, refusing to consider a well-educated potential employee on such an irrational basis calls into serious question the management skills of the potential employer."
And Vasquez says it's not as if her resume was bad—a recruiter sent her a letter stating she'd be a great fit for the job, but also requested a 15-minute screening call.
During that call, the recruiter "abruptly" asked Vasquez whether she was a citizen and then shut down the hiring process after finding out that Vasquez is a DACA recipient.
Saenz says these kinds of stories aren't uncommon. While it's difficult to tell how many Dreamers lose jobs over their legal status each year, the MALDEF believes the number is probably pretty high.
MALDEF, adds the AP, also has open cases on behalf of DACA recipients against Proctor & Gamble Co. and has previously settled suits with Bank of America and Northwestern Mutual Life Insurance.
"These are among the five largest and most sophisticated companies in the country," Saenz told Vox.com last August. "You would expect that if they are engaging in this conduct, then probably smaller companies who don't have access to high-powered lawyers must be doing the same."
Sources
MALDEF FILES NOTICE OF INTENT TO SUE DIGITAL SERVICES FIRM FOR EMPLOYMENT DISCRIMINATION AGAINST NON-CITIZENS
Some businesses are refusing to hire DACA recipients. They are fighting back.