Immigrants are avoiding government assistance programs, forsaking baby food and nutritional necessities to appease the Trump administration.
Under the guise of an August proposal, immigrants—legal and illegal alike—could be barred from obtaining green cards and citizenship if they've recently availed welfare benefits. The Trump administration casts a wide net on its definition of public assistance, too. Enrolling in ObamaCare and the Women, Infants and Children federal nutrition program may prevent families from lawfully living and working in the United States.
POLITICO.com says that 'local health providers' are reporting panicked phone calls from immigrants of every color and standing. Many are demanding they be dropped from 'the rolls of WIC,' a federally-funded nutrition program for pregnant women and children.
Agencies in 'at least 18 states' say they've seen welfare usage drop considerably. Some officials have reported a 20% decrease in enrollment, attributed to the Trump administration's anti-immigrant policies.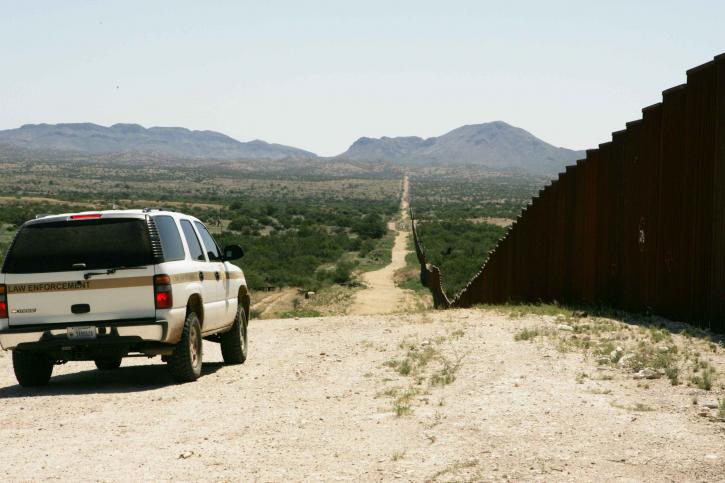 While Washington's yet to implement its policy, POLITICO says families are already being scared away from using government services.
"It's a stealth regulation," said Kathleen Campbell Walker, immigration attorney with Dickinson wright, El Paso. "It doesn't really exist, but it's being applied subliminally."
Zach Hennessey, vice president of nonprofit Public Health Solutions, told the New York Post that his agency isn't sure what to tell immigrants. While they want any eligible individuals to get benefits, they don't want them to be harmed by government policy, either.
"Without a draft rule being released, we don't think it's wise to frighten people or tell them that they're in the clear," Hennessey said.
Beyond that, the policy change could endanger babies who are born on U.S. soil—and thus considered naturalized citizens, regardless of their parents' status.
Driving needy recipients away from WIC and other funds could also increase the percentage of babies born with low birth weight and other problems. WIC, reports POLITICO, serves and assists about half of all infants born in the U.S. each and every year. Along with providing vouchers and benefit cards to pregnant and nursing women, it's designed to enable breastfeeding, too.
"The big concern for all of us in the WIC community is that this program is really about growing healthy babies," said Rev. Douglas Greenaway, president and CEO of the National WIC Association. "When any population that's potentially eligible for this program is either driven away by changes in regulation or legislation or simply political rhetoric inducing fear there are huge personal consequences to those babies and their families."
Inspecting immigrants' use of public benefits is nothing new, according to POLITICO. But expanding the scope of inspection to non-cash assistance like food stamp, Medicaid and WIC is entirely novel.
The administration says it's simply trying to enforce existing immigration law rather than discourage families from chasing the American dream.
"The goal is not to reduce immigration or in some diabolical fashion shut the door on people, family-based immigration, anything like that," said Francis Cissna, director of the U.S. Citizenship and Immigration Services.
Cissna says the Trump administration is working on a 'rational and reasonable' plan, adding that anything devised by the White House will go through a 'proper' regulatory process.
Sources
Immigrants drop out of nutrition programs over citizenship fears
Immigrants, fearing Trump crackdown, drop out of nutrition programs