Law, like medicine, is just as much a business as it is an essential service. All businesses must be financially stable to survive.
---
Are you on the hunt for ways to make your law firm more profitable? While there isn't one solution that can meet every law firm's needs, here are five tips you can follow to help you take control of your law firm's finances and better set your firm up for financial success. 
1. Set Specific Performance Goals
One way that a law firm gets – and stays – profitable is through good performance. One popular way of tracking performance is through the use of Key Performance Indicators, or KPIs. These are a measurable value that enables companies to demonstrate how effective they are at achieving key business objectives. 
One mistake some law firms make is assuming that all KPIs are the equal when in reality they should be targeted to your own firm and its goals, not industry standards. So, if your firm has a goal of booking more billable hours, than the KPIs you focus on should be going to support that specific goal. For example, one KPI could be decreasing the amount of time it takes employees to enter their billable time, and another could be for underperforming employees to increase their billable hours. 
Your KPIs might also change over time. For instance, if your goal for next year is to increase the amount and type of clients you work with, then your KPIs should be focused around client acquisition and deepening the firm's experience. One way would be looking into new potential practice areas, or networking to find clients in different industries in which you'd like to build your firm's experience. 
2. Keep the Billing Cycle Moving
Cash flow is the lifeblood of any business, including law firms. Incorrect billing or other billing errors can cost your law firm money. This is why it is of critical importance to have a comprehensive billing system in place that functions smoothly and accurately. Otherwise, unnecessary delays in billing could have a negative impact on the firm's cash flow, and your ability to function.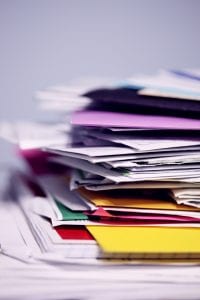 Instead of lawyer-initiated, manual billing, law firms should instead be utilizing a centralized billing system with the ability to generate bills digitally for your or another attorney's review before it is sent to the client. By centralizing your billing system, you greatly reduce the chances for human error and ensure that bills are being sent out in a timely manner. Many systems also can send automatic reminders to clients who are past due, helping to speed up the payment process. 
3. Monitor Cash Flow
When you are devoting countless hours on behalf of your clients, it can be tough to take a step back and focus on the bigger picture. However, if you aren't paying attention to the overall financial health of your law firm, it can lead to trouble down the road. It's important to also dedicate time on a regular basis to monitor your firm's cash flow. 
Learn how to read your law firm's financial reports and cash flow statements to get a better grasp on how financially successful your firm really is. And remember, the more frequently cash is flowing into the firm, the better. This is why it's so critical to master your billing cycle and ensure that clients are being properly billed and that bills are being sent in a timely manner. Follow-ups should happen automatically through the billing system. Then, if clients still haven't paid, they should be referred to collection agencies. In addition, make sure you are sending cash out the door when it is best for you. If vendors offer discounts for early payment, take advantage of that. On a similar note, make sure you aren't paying bills late and incurring late payment fees. 
4. Reduce Overhead 
One simple way to control your firm's overhead is by decreasing your overhead. Review your expenditures for the past year, or even the most recent few months, and look to identify areas where you could potentially cut costs. 
You certainly don't want to approach this with a slash and burn technique. Instead, review your expenses strategically and see if there are areas where you can make cuts. It could be a reduction in employees or negotiating a better rate with your cell phone provider. If your firm has shrunk over the years, perhaps considering moving to a smaller office. There are countless ways you can reduce overhead without causing harm to the overall business. Instead, by reducing waste within the firm you will actually boost the business's overall health, as well as increase profits. 
5. Audit Clients and Employees
The goal of your firm is to turn a profit. If someone is hindering rather than helping you reach that goal, it's time to examine if they are bringing value to your firm or costing it money. First, examine your client list. Some client work is more profitable than others. If you have clients that contribute very little to your bottom line, or even cost you money, it might be time to end your business ties. Similarly, if you have employees who cost more to keep in terms of salaries and benefits than they bring in, it may be time to either work with them to help boost their productivity or let them go. These types of decisions are never easy but are critical to the overall financial success of your law firm. 
6. Manage Debt and Capital
Any law firm is going to feel the impact of the debt it carries, as well as the invested capital it maintains. While a certain amount of debt is viewed as healthy and even normal, if your firm takes on too much debt it can create a financial burden, raise red flags to potential future creditors, and undermine the overall stability of the firm. 
Having working capital to draw on can help your firm ride out downturns or cyclical fluctuations. However, if you draw on credit lines too frequently, it should be recognized as a sign that your firm is not on a solid financial footing, and your finances need to be carefully assessed. By maintaining adequate levels of capital, you will be able to turn a healthy profit, and project stability to creditors if and when the need to borrow additional capital arises.