Lawmakers and consumer advocates try to ban rocking infant sleepers with inclinations of over ten degrees.
---
Fisher-Price recalled its popular Rock 'n Play in April of this year following reports it was tied to more than thirty infant deaths.  Soon after, Kids II recalled a similar product.  Now, federal lawmakers have introduced bills to ban the sale of inclined sleepers altogether.  The House and Senate bills, introduced by Rep. Tony Cárdenas (D-Calif.) and Sen. Richard Blumenthal (D-Conn.), are proposing to ban all infant sleeping devices with an incline of greater than ten degrees in the U.S.  These standards are already in place in Canada.
On May 15, Health Canada announced its recalls, citing safety risks.  The first involved approximately 2,000 products sold from December 2009 to February 2011 with model number R6070.  The second involved about 600 sleepers, of various models, that were sold on Amazon.ca between January 2018 and April 2019.  Health Canada said upon making its announcement, "Caregivers should immediately stop using the products for naptime or overnight sleep."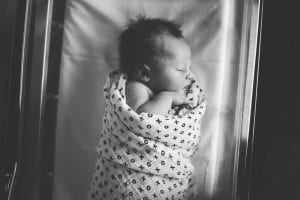 Thus far, the devices have remained legal to buy and sell in the United States, despite the safety recalls by two manufacturers, made in conjunction with the Consumer Product Safety Commission.  On April 12, Fisher-Price recalled all 4.7 million of its Rock 'n Play Sleepers, citing infant fatalities, and said parents should immediately stop using the products.  Then, on April 26, Kids II recalled 694,000 of its Rocking Sleepers.  Fisher-Price's recall came after Consumer Reports said it had "obtained agency records about the numerous deaths connected to the product" and issued a warning letter on April 5.
"Based on the deaths and injuries associated with the Fisher-Price Rock 'n Play, the product clearly puts infants' safety at risk and should be recalled immediately," William Wallace, senior policy analyst at Consumer Reports said at the time the warning was sent. "All other inclined sleepers should be investigated by the Consumer Product Safety Commission (CPSC).  These products conflict with American Academy of Pediatrics' safe sleep recommendations, and manufacturers should pull them off the market."
The CPSC told CR in a statement issued at the time of the warning, "At this time, we are focusing on deaths associated with the rollover hazard, though we acknowledge that we are aware of other deaths that have occurred in the Rock 'n Play."  The statement also said that the agency is "continuing to evaluate the product and investigate whether it contains a defect…and if the evidence indicates a need for a recall, we will take that step."
The company had invented the inclined sleeper without any safety testing or input from a pediatrician, and the American Academy of Pediatrics said the design violates its "safe sleep" standards which recommend that infants sleep on their backs on flat surfaces.  Fisher-Price then marketed its product under the pretense that it would rock and help infants fall asleep.
It issued the following statement, "The loss of a child is a devastating tragedy.  We will continue to do all we can to ensure that parents and caregivers have the information necessary to create a safe sleep environment for infants."
Consumer Reports, the American Academy of Pediatrics and consumer infant safety advocates applauded the new bills.  "We think it's great," said Nancy Cowles, Kids in Danger executive director. "We feel there is no way to make sleep safe in these devices."
Parents who notice any other baby products that could be harmful to their children can use this resource to inquire about a product safety investigation. These investigations can lead to recalls if the governing agency conducting the investigation deems the product dangerous or faulty.
Sources:
Fisher-Price Rock 'n Play Sleeper Should Be Recalled, Consumer Reports Says