Federal Defenders of New York, a legal nonprofit organization, is representing Brooklyn inmates who claim a power outage caused their Sixth Amendment rights to be ignored.
---
A nonprofit advocacy group is suing Brooklyn's Metropolitan Detention Center, claiming the jail violated inmates' Sixth Amendments during an extended power outage.
The Federal Defenders of New York, which provides legal counsel to low-income people accused of federal crimes, claims its incarcerated clients had their constitutional rights violated.
Court documents indicate that a fire in the jail's switch gear room led to near-total darkness and frigid temperatures. Attorneys say inmates' rights were violated when legal visitation was suspended from January 28th through last Saturday.
Legal visitation, CNN reports, resumed Sunday. But detainees had only a few hours with their lawyers, who were escorted off the premises due to a pepper spray discharge.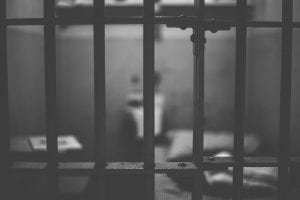 However, attorneys who did make it into Metropolitan say they observed "very cold" temperatures; some inmates said they weren't receiving medical treatment as a consequence of the power outage.
Federal Defenders of New York is requesting a hearing to "evaluate the conditions of confinement that are infringing the constitutional rights of inmates at the MDC and require the Defendants to supply information about those conditions." They also want to appoint a "special master" to inspect the jail and "undertake the fact finding necessary to determine whether Defendants are protecting the constitutional rights of inmates in their custody."
CNN reprinted part of the Bureau of Prisons' response, which said, "We do not comment on matters that are the subject of legal proceedings or pending litigation."
Before the lawsuit was filed, the Bureau said that Metropolitan's heat was provided by a boiler and hadn't been affected by the power outage.
A Department of Justice statement provided few answers.
"The electrical power at the Bureau of Prisons (BOP) facility at MDC Brooklyn was restored at approximately 6:30 p.m., Sunday evening," U.S. Justice Department spokesman Wyn Hornbuckle said. "With heat and hot water operational, and the restoration of electrical power, the facility can now begin to regular operations."
Hornbuckle continued to say that, "in the coming days, the department will work with the Bureau of Prisons to examine what happened and ensure the facility has the power, heat and backup systems in place to prevent the problem from reoccurring."
According to CNN, power was restored only after New York Gov. Andrew Cuomo demanded that the Justice Department launch an investigation. Cuomo reportedly said the allegations, if true, constitute violations of human decency and dignity—and could be illegal.
"Prisoners in New York are human beings," Cuomo said. "Let's treat them that way."
Sources
Lawsuit says Brooklyn prison violated inmates' 6th Amendment rights during power outage
New lawsuit accuses New York of violating the rights of Brooklyn prisoners
OPINION: 'They're just prisoners right, so why should we care?'