Insys hired an exotic dancer to persuade physicians to buy Subsys, according to prosecutors.
---
Former exotic dancer, Sunrise Lee, was hired as a regional sales manager at Insys despite her lack of pharmaceutical experience because "executives believed she could help carry out the company's plan to bribe doctors into prescribing the potent fentanyl spray, Subsys," according to court documents.  During the trial of the company's former executives, sales employee, Holly Brown, testified that she was present when her supervisor, Lee, performed her services for Insys by giving Dr. Paul Madison a lap dance in a Chicago nightclub in 2012.  According to Brown, when she had discussed with Lee her qualifications for holding the manager position, the only response she received from Lee was that she had worked in massage therapy and "at some point she said she had a degree in biochemistry."
Alec Burlakoff, one-time vice president of sales, admitted he met Sunrise Lee at the strip club where she worked and recruited her from there.  He thought she had the "ability and the willingness and the desire to talk to physicians and speak with them about the quid pro quo."  After hiring Lee, Burlakoff said executives received an anonymous email with topless photos of Lee.  Burlakoff said Lee kept her job after agreeing to take the photos down.  Lee's attorney, Peter Horstmann, objected to the introduction of the testimony altogether, saying after jurors left, he plans to move for a mistrial.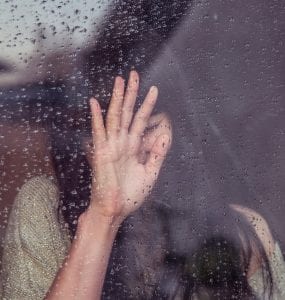 Burlakoff is one of the government's key witnesses.  The former executives are accused of scheming to pay doctors bribes in the form of fees for sham speaking events in exchange for prescriptions of Subsys.  During the proceedings, the testimony of Dr. Gavin Awerbuch, a Michigan doctor, was also taken.  Awerbuch who has been convicted of illegally distributing Subsys, testified to the "easy money'' that helped to persuade him to write unnecessary opioid prescriptions.  During his trial, Awerbuch told jurors that he made over $130,000 over the course of just eighteen months by showing up to "educational sessions."  According to Awerbuch, Insys officials would set up speaking engagements "but often couldn't get any doctors to attend.  In those cases, he would have his neighbors and friends show up, while on other occasions, it was just him and a sales rep at the dinner table."  The doctor said, "It was just easy money for me. I got paid $1,600 to show up, have a nice meal and go home."
Burlakoff pleaded guilty in November of last year to racketeering conspiracy himself.  Kapoor's attorney has tried to portray Burlakoff as a liar who would cut deals with physicians and is willing to say anything to take down Kapoor in order to get away with a more lenient sentence.
"I knew that every dollar I spent was going to be tracked and that the expectations on return on investment, on dollars back to the company, were very high," Burlakoff said.
In February, during the second week of trial, jurors also watched an in-house rap video made to encourage employees to talk doctors into prescribing higher doses of Subsys.  Prosecutors played the video, which was made to encourage employees to persuade doctors to prescribe higher doses Subsys.
Sources:
Witness: Drug Company Hired Ex-Stripper to Increase Sales
Insys exec allegedly gave lap dance to doctor while pushing deadly opioid