International student enrollments are dropping at college campuses across the United States, with some critics placing the blame on President Donald Trump.
According to POLITICO, the U.S. remains the top destination in the world for international students. But enrollments have dropped across the board, cementing a trend that began in 2016. An Open Doors report on educational exchanges says foreign student enrollment dropped by 7 percent in 2017 versus 3 percent the academic year before.
The authors of the report—which is sponsored in part by the State Department—discredited the role of politics. Instead, Open Doors suggests that universities elsewhere are putting up fierce competition.
"We're not hearing that students feel they can't come here," said Allan Goodman, CEO of Open Doors' International Educational Exchange. "We're hearing that they have choices. We're hearing that there's competition from other countries."
State Department officials are quick to point out that the enrolment slump began in 2015-16, long before Donald Trump was considered a serious contender for the White House.
"I think the decline of international student enrollments unfortunately is part of a trend that has a range of factors on it," Carolina Casagrande, deputy assistant secretary for academic programs at the State Department Bureau of Educational and Cultural Affairs, said.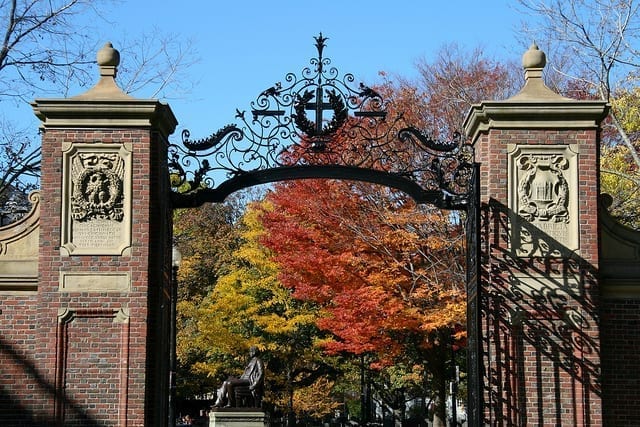 But Casagrande and Goodman's explanations are at odds with others. POLITICO reports that 'American colleges have largely blamed Trump because foreign competitors use the president's anti-immigration rhetoric to aggressively recruit international students and faculty who would have typically come to the United States for their higher education.'
Colleges in Canada, China, New Zealand, Japan and Spain have all seen an uptick in international enrollments as the United States' foreign student contingent diminishes.
Phil Honeywood—CEO of the International Education Association in Australia—told POLITICO that "We don't actually need to be negative about the American academy, as President Trump is doing more damage to 'brand America' on his own than any competitor country ever could."
NAFSA: Association of International Educators also urged the United States and Congress to reconsider its policies toward international students and the world abroad.
"The United States is in an intense competition for global talent, and the unwelcoming rhetoric and policies at the highest echelons of government are reverberating and inadvertently encouraging student [sic] and scholars to study elsewhere. We urge Congress to exercise thoughtful oversight and enact welcoming, inclusive policies that will allow our international ties to flourish," NAFSA Executive Director and CEO Esther Brimmer said.
The lag in recruitment is felt most by public universities without the prestige of names like Harvard and or Berkeley.
"There are institutions in the Midwest that are facing a much sharper decline—and a big effect of this Trump effect, you might say—but then on the other side there are institutions in California, New York and Massachusetts, and if they are higher in the Carnegie classification, which means that are highly ranked, they are not seeing any effect," said Rahul Choudha, executive vice president of global engagement and research at StudyPortals.
Sources
Enrollment of new foreign students at U.S. colleges slows again in Trump era