New research shows there might be a familial link to the opioid crisis.
---
A new study published by a Harvard team of researchers in JAMA Internal Medicine took a closer look at overdoses that resulted in emergency rooms or incidents of hospitalizations and whether the patient's family members were previously prescribed opioids, and they discovered that individuals with loved ones previously given opioid prescriptions were three times as likely to report an overdose ending with a hospitalization or an ER visit, compared with those who did not have family members prescribed opioids.  The researchers also found that the more opioids a family member was prescribed, the higher the risk of overdose.
One largely accepted explanation for the opioid crisis has to do with the over-prescription of opioid painkillers.  This practice made the addictive drugs more accessible, which in turn, caused a significant increase in misuse, addiction, overdoses, and deaths.  The Harvard study suggests that this played a major role in fueling the epidemic.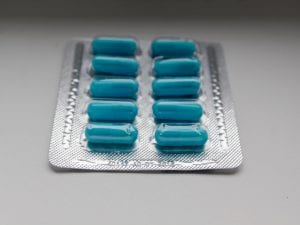 The authors included for study any "prior opioid dispensing to a family member, total morphine milligram equivalents dispensed to family members, and the type of opioid product dispensed" and concluded, "In this case-control study, prior opioid dispensing to family members was associated with 2.89-fold higher odds of individual overdose, which persisted in young children and increased with greater quantities of opioid medications dispensed to family members."
"The claim that opioid overdose is just about 'root causes' rather than drug supply cannot be sustained in light of these findings," Keith Humphreys, a drug policy expert at Stanford said.
The study looked at 2004 to 2015 health data pulled from Optum Clinformatics Data Mart.  More than 2,300 individuals who suffered an opioid overdose were identified and compared with more than 9,200 individuals who did not.  It goes one step further in suggesting that it was not just patients directly prescribed the drugs who fell victim, but even their family members, who could now borrow, buy, or steal the drugs from the person getting the prescription. Opioids' proliferation led to more availability for everyone, and availability led to more exposure and a higher risk of addiction and overdose.
One possibility linking family members together in the crisis is that "individuals with family members who were prescribed opioids could be more likely to access and overdose on illicit drugs, such as heroin or other opioids, obtained outside of the family unit," according to the study's authors.  The Harvard research builds upon a working paper by economist Christopher Ruhm which found that the supply of opioids was linked to more overdose deaths.
Experts have argued for a gradual, physician-monitored reduction of opioid prescriptions to transition addicts into sobriety.  Alternatives to opioids for pain treatment also need to be made more accessible and paid for by more insurance companies.  Addiction treatment continues to be highly inaccessible in the U.S. with data suggesting that only one in ten people with any substance use disorder and one in five people with an opioid use disorder get the treatment they need.  More harm reduction efforts, including more needle exchanges and the availability of naloxone will also help to curtail the crisis.
Sources:
Study: if a family member is prescribed opioids, you have a higher risk of overdose
Association of Opioid Overdose With Opioid Prescriptions to Family Members