The lawsuit accuses Fox News and some of its most prominent personalities–including former host Tucker Carlson–of spreading misinformation about Ray Epps, a Trump supporter who participated in the January 6th riots before being accused of being an undercover federal agent.
---
Ray Epps, an Arizona man who was implicated by Fox News personalities in January 6th conspiracy theories, has filed a defamation lawsuit against the network.
According to USA Today, Epps's complaint was filed earlier this week in the Superior Court of Delaware.
In his complaint, Epps alleges that Fox intentionally broadcasted and promoted misinformation "with knowledge of falsity or reckless disregard for truth."
"Fox—and specifically Mr. [Tucker] Carlson—decided that Epps was the villain they needed to distract from the Dominion lawsuit," the claim states, referencing Dominion Voting Technology's defamation lawsuit against Fox.
As LegalReader.com has reported before, Dominion recently settled its claim against Fox for a record-shattering $787.5 million.
Dominion had, in its own complaint, asserted that Fox defamed it by promoting baseless conspiracy theories suggesting that Dominion had fixed the 2020 presidential election in Joe Biden's favor.
During discovery, Dominion attorneys uncovered a treasure trove of documents indicating that many Fox news personalities—including Carlson—knew that such conspiracy theories were false, yet chose to promote them to garner positive ratings and increased viewership.
Epps, similarly, claims that Fox defamed him by spreading similar rumors.
NBC News notes that Epps was, in fact, a Trump supporter who participated in the January 6th riots outside of the United States capitol building.
However, in the aftermath of the riots, Tucker Carlson and other Fox News hosts began telling a "fantastical story," in which they said that Epps was an F.B.I. agent or other government-sponsored instigator who encouraged other Trump supporters to become increasingly destructive.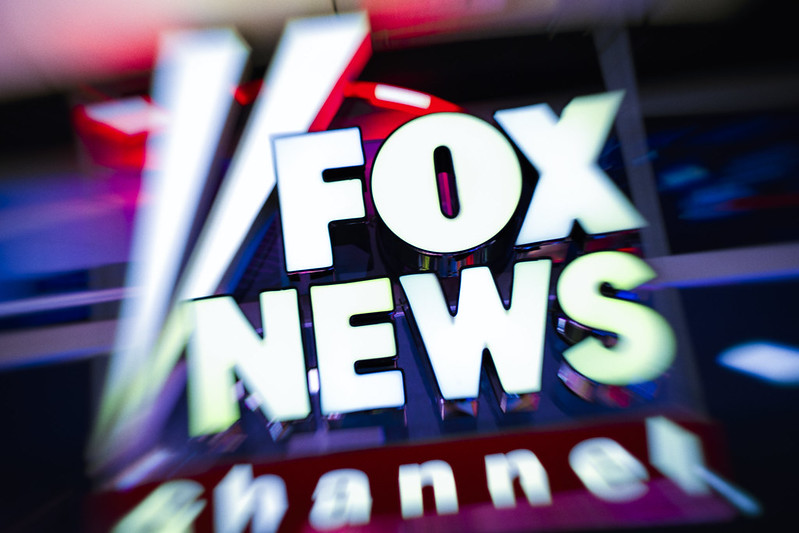 "In the aftermath of the events of January 6th, Fox News searched for a scapegoat to blame other than Donald Trump or the Republican Party," the lawsuit states. "Eventually, they turned on one of their own, telling a fantastical story in which Ray Epps—who was a Trump supporter that participated in the protests on January 6th–was an undercover FBI agent and was responsible for the mob that violently broke into the Capitol and interfered with the peaceful transition of power for the first time in this country's history."
NBC News reports that conspiracy theories began targeting Epps atter video surfaced showing the veteran encouraging other Trump supporters to "go into the Capitol" on the night of January 5th.
However, the next day—the day of the riots—Epps was recorded on a law enforcement body-camera asking officers if and how he could assist them in repelling violent rioters.
When called to testify before a congressional committee investigating the January 6th riots, Epps repeatedly said that he was not a federal agent and was not in the employ of the C.I.A., the N.S.A., or the Metropolitan Police Department.
Epps has since said that he has never been involved with the government since receiving his discharge from the United States Marines.
"The only time I've ever been involved with the government was when I was a Marine in the United States Marine Corps," Epps said.
Attorneys for Epps say that, in spite of Epps's testimony, Fox News continued to fixate on their client and rapidly-emerging conspiracy theories.
"Fox and Mr. Carlson made Epps the central figure in a lie they concocted about January 6, 2021. After destroying Epps's reputation and livelihood, Fox will move on to its next story, while Ray and Robyn live in a 350-square foot RV and face harassment and fear true harm," the lawsuit claims. "Fox must be held accountable."
Sources
Fox News hit with another defamation lawsuit — this one over Jan. 6 allegations
Fox News sued for defamation by Jan. 6 protester, former viewer Ray Epps
Pro-Trump protester Ray Epps files defamation suit against Fox News