Superstar Jay-Z has agreed to move forward with the arbitration of a trademark case now that there are enough unbiased African American arbitrators agreeing to take it on.
---
Shawn Carter, better known to his fans as Jay-Z, a founding partner of Reform Alliance, a newly formed organization to reform the U.S. criminal justice system, has agreed to privately arbitrate a trademark and contract dispute with clothing company Iconix Brand Group Inc. after a sufficient number of African American arbitrators became eligible to take on the case.
The superstar rapper-businessman's attorneys asked a New York state judge to dismiss Jay-Z's lawsuit filed on November 28 lawsuit in Manhattan to halt the arbitration related to his 2007 sale of the Rocawear clothing brand to Iconix for about $204 million.  He had previously submitted a complaint that arbitration would be unfair because "only two of the more than 200 arbitrators proposed by the American Arbitration Association (AAA) were African American with no conflicts of interest."
He said he had "no choice at all," because the situation constituted racial discrimination under New York law, when he voided his earlier agreement to arbitrate with Iconix.
The rapper's attorney, Alex Spiro, said the AAA has allowed the dispute to be heard by a three-arbitrator panel instead of a single arbitrator, bringing forth five African American candidates.  He said the AAA also agreed to consider Jay-Z's list of eleven African-American candidates equipped to handle the job.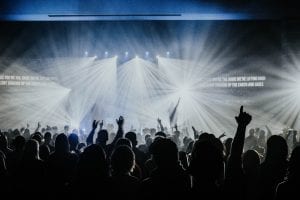 On those bases, Jay-Z is "content to proceed with the arbitration," and is seeking closure of the lawsuit even though Iconix, a popular apparel company based in New York with dozens of brands including Danskin, Joe Boxer, London Fog, Mossimo, Pony and Starter, is still actively defending against it.
Iconix has written off almost the entire value of the Rocawear brand, and the U.S. Securities and Exchange Commission (SEC) has been investigating the matter.  In May 2018, a federal judge ordered Jay-Z to testify in the probe as the SEC wanted to know more about about his personal involvement with the Rocawear brand.
Jay-Z, 49, is married to the pop star Beyoncé.  The couple recently announced that they would give   fans willing to go vegan a chance to get their hands on 30 years of free concert tickets.  The Greenprint Project was unveiled after the couple wrote the forward for Marco Borges' cookbook The Greenprint: Plant-Based Diet, Best Body, Better World.  Borges, the founder and CEO of 22 Days Nutrition, said, "Greenprint is the positive impact we can have on the world (and our health) by eating plant-based meals.  It's about getting people to understand the power we have to effect change through our food choices.  It is our responsibility to leave this planet better than we found it for all future generations."
The two have long praised the benefits of vegan living.  Beyoncé dropped meat, dairy, and eggs from her diet several years back at the suggestion of her personal trainer.  They're hoping the tickets will entice fans to make the switch in order to improve the environment.
"Having children has changed our lives more than anything else," Beyoncé and Jay-Z penned for the "Greenprint" book. "We used to think of health as a diet – some worked for us, some didn't.  Once we looked at health as the truth, instead of a diet, it became a mission for us to share that truth and lifestyle with as many people as possible."
Sources:
Jay-Z wins fight for African-American arbitrators in trademark case
Beyonce promotes plant-based diet by offering tickets to her concerts for life