On Thursday, California Gov. Jerry Brown vetoed two bills that would have granted non-citizens extraordinary rights within the state.
One proposal would have allowed non-citizens, including undocumented immigrants, to serve on state boards and commissions. Another bill would have barred immigration authorities from making arrests inside courthouses across California.
Brown's actions present an interesting break from the state's usual take on immigration affairs. Long at odds with the Trump administration over its tolerance of 'sanctuary cities' and undocumented aliens, California tends toward the left on immigration policy.
According to Fox News, an estimated 2 million people reside in the state illegally.
But sheer numbers can't override the rights of citizens, say conservatives.
"Governance belongs to a nation's citizens," said Mike Spence, a Southern California councilman in West Covina. "Even Jerry brown understands citizenship has to mean something."
If Brown had signed SB-174, California would have become the first state in the country to let both legal residents and undocumented aliens serve on local and state boards.
As it stands, 11 states—including California—leave the participation of immigrants in local board elections up to towns to decide for themselves.
"I believe existing law, which requires citizenship for these forms of public service, is a better path," Brown said in a post-veto statement.
Nevertheless, the bill's authors remain optimistic. Sen. Ricardo Lara and Assemblywoman Wendy Carrillo, both California state Democrats, says language within contemporary law conflicts with the 14th Amendment.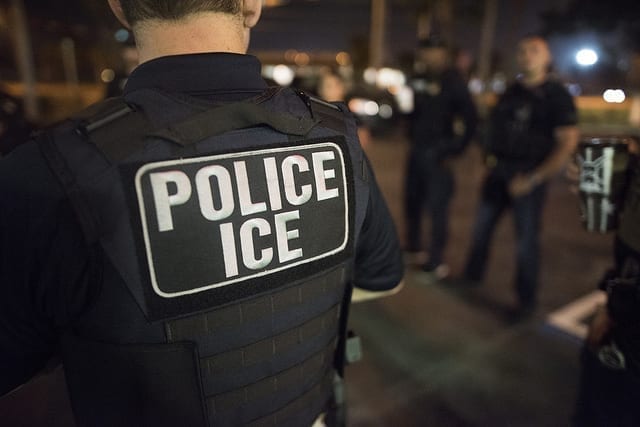 "If people have earned the opportunity to serve through their experience and talents, we should invite them to the table," Lara said.
"There was a time when Chinese-Americans, Japanese-Americans, African-Americans and Catholics were prevented from serving, and California cleared away those barriers," Lara said. "I predict this barrier will eventually fall."
Lara also authored the other bill shot down by Brown, which sought to stop immigration authorities from making arrests in courthouses.
"I support the underlying intent of this measure, but I am concerned that it may have unintended consequences," Brown wrote, noting that Lara's suggestions require extensive and careful consideration.
"I believe the prudent path is to allow for that guidance to be released before enacting new laws in this area," he added.
Lara, along with other immigration advocates, believes that allowing authorities to arrest undocumented aliens in courthouses could interfere with the judiciary. Immigrants who are afraid of being detained at trial may shy away from offering testimony or otherwise derelict mandatory appearances.
Brown, reports Fox News, hasn't shied away from using his veto powers in the past. In 2013, he rejected another series of bills intended to allow non-citizens to serve on juries.
While Gov. Brown appears reluctant to over-reach, he's enabled sanctuary initiatives and taken steps to decriminalize certain aspects of the immigrant experience. Last week, says Fox, he signed a bill allowing sidewalk vending, a business popular with many migrants.
Sources
California governor vetoes bills to let noncitizens serve on boards, block immigration arrests in courthouses
Citizens only for California boards and commissions, Jerry Brown says in veto
Jerry Brown vetoes California bill to bar immigration arrests at courthouses