While Texas is now eligible for 2 new House seats, its population growth has been driven largely by Black and Latino immigrants–yet Texas's redistricting plan ensures that political power will be left to its conservative, White electorate.
---
The Justice Department has filed a lawsuit against Texas, claiming that the state's redistricting plans are gerrymandered and discriminate against minority voters.
According to The Christian Science Monitor, the lawsuit alleges that Texas has violated core provisions of the Voting Rights Act in drawing new district boundaries for its congressional delegation and state legislature.
In its complaint, the federal Department of Justice observes that most of Texas's recent population growth comes from Black, Latino, and Asian people.
However, the state's new districts do not adequately account for high concentrations of minority voters. Instead, they "scatter" minorities across districts, effectively depriving them of local representation.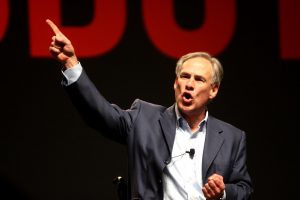 Vox notes that, between the 2010 and 2020 censuses, "Texas grew by nearly 4 million residents."
Of those 4 million residents, an estimated 95% were Black, Latino, or Asian.
Consequently, Texas's U.S. House delegation will expand, from its current 36 seats to 38.
However, Texas's new maps ensure that both of the new districts will have White majorities.
The redistricting committee also allegedly redrew a third district to prevent Latino voters from leaning Democrat.
Similarly, the Justice Department says that Texas's redistricted map is clearly gerrymandered—especially in minority-majority areas.
"The Legislature refused to recognize the state's growing minority electorate," the lawsuit states. "Although the Texas congressional delegation expanded from 36 to 38 seats, Texas designed the two new seats to have Anglo voting majorities."
The lawsuit describes one minority-majority district in Dallas as "seahorse" shaped—although other, White-majority areas appear comparably geometrical.
The Justice Department claims that, if Latinos controlled House seats proportionate to their population, they would control "11 Congressional seats and 45 Texas House seats."
Black voters, meanwhile, would control "5 Congressional seats and 20 Texas House seats."
"This is not the first time that Texas has acted to minimize the voting rights of its minority citizens," Associate Attorney General Vanita Gupta said in a statement. "Decade after decade, courts have found that Texas has enacted redistricting plans that deliberately dilute the voting strength of Latino and Black voters and that violate the Voting Rights Act."
But Texas is already on the defensive: Renae Eze, press secretary and senior communications adviser for Republican Gov. Greg Abbott, suggested that Texas is prepared for the challenge.
"It's no surprise that Democrats in Washington are attacking our state's redistricting plans," Eze said. "We are confident that Texas' redistricting plans will be upheld by the courts, and our office continues working with the Office of the Attorney General to ensure Texans are represented fairly."
Sources
Biden administration takes on Texas in redistricting lawsuit
The hideous legal obstacles facing DOJ's new anti-gerrymandering lawsuit in Texas
Texas AG fires back at Biden admin's 'absurd lawsuit' over redistricting