In a court filing, the Republican attorney general said that transgender Kansans do not have the requisite standing to challenge his lawsuit against the state Department of Revenue.
---
Kansas Attorney General Kris Kobach has filed a brief urging the courts to keep transgender litigants from challenging a recently-enacted law that would require the state to only consider applicants' biological sex when issuing driver's licenses and other identity documents.
Kobach, writes the New York Daily News, is seeking to prevent transgender Kansans from intervening in a lawsuit that the attorney genera's office filed against the state Department of Revenue.
The Kansas Department of Revenue had earlier announced that it would let transgender residents change their gender on state-issued identification documents.
Earlier this month, however, Kobach filed a lawsuit against several officials in Gov. Laura Kelly's administration.
In his claim, Kobach asked the court to prohibit transgender Kansans from changing gender on their driver's licenses.
Kobach, notes the Daily News, had taken issue with the Democratic governor's interpretation of a law that took effect at the beginning of the month.
The law, which includes numerous anti-transgender provisions, was forced through the Republican-dominated legislature despite Kelly's earlier veto.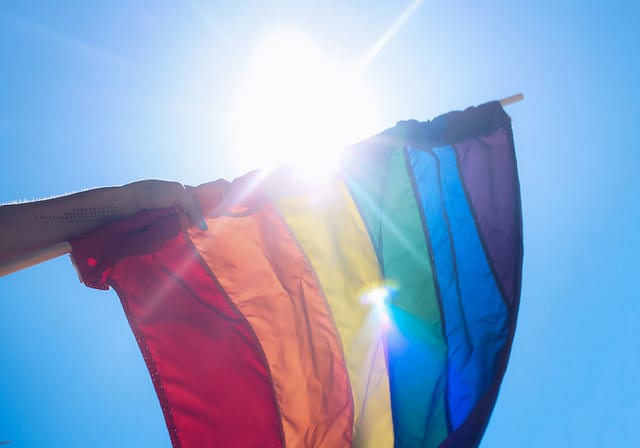 According to The Associated Press, District Judge Theresa Watson has already scheduled an August 16 hearing for transgender petitioners' request to intervene.
Watson had also directed the Kansas Department of Revenue to not change transgender people's licenses until the lawsuit progresses, with that order expected to remain in effect until at least November.
However, the transgender petitioners—represented by the American Civil Liberties Union—have said that preventing them from changing their gender on their identity documents could violate their rights under the Kansas state constitution.
Kobach, though, said that transgender residents' concerns are irrelevant to his case against the Department of Revenue.
"That is not the issue in this case," Kobach wrote in a court filing, saying that the only issue is whether the revenue agency is complying with the recently-enacted law.
"Thus, whatever grievances third parties may have […] such matters are simply not relevant," he said.
"Allowing intervention," Kobach wrote, "will create a procedural morass."
Sharon Brett, the legal director of the American Civil Liberties Union of Kansas, has since released a statement suggesting that Kobach is desperate to silence transgender residents' voices.
"It is telling that Mr. Kobach is going to great lengths to prevent the voices of transgender Kansans from being heard in this case," Brett said.
Kobach, adds The Associated Press, has also filed a federal lawsuit seeking to prohibit transgender residents from changing the sex listed on their birth certificates.
Sources
Lawsuit over Kansas IDs would be a 'morass' if transgender people intervene, attorney general says
Kansas AG moves to keep trans residents from intervening in lawsuit over state-issued IDs