eCommerce is fast becoming the most popular way to shop. Optimizing your store as a provider is key to success.
---
eCommerce is a huge platform, and the development of it demands a lot of effort from online retailers in order to have their personal eCommerce business be successful. Without regularly optimizing the store, and using the right strategies to satisfy customer's needs and demands your, eCommerce business will not succeed.
Here are some ways which will help with have eCommerce Business Growth:
Go from mobile ready to mCommerce optimized
The usage of mobile devices among customers for mCommerce purposes is very popular nowadays, as it is very fast and effortless. mCommerce is considered to be a very powerful eCommerce force. It means that it is high time to make your eCommerce site optimized for mobile devices. Statistics show that mCommerce will soon dominate online sales. Thus, the mobile version of your site must be fast and easy to navigate on all mobile devices and their operating systems, in order not to lose your potential clients. With the growth of m-commerce sales and demands, the importance of mobile SEO services dominates as well. Potential clients must find your website quickly.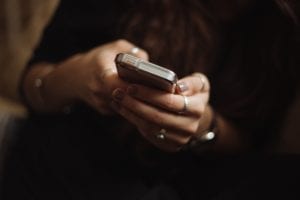 Use Facebook Exchange retargeting to reduce lost sales
One of the most successful ways of finding people who are interested in your business is Facebook exchange. This allows targeting people who recently visited your page through Facebook advertisements. The fact that visitors were interested in what you have (products or services) means that they easily can become your potential clients. This requires an individual approach, as special ads are created solely for an interested audience. Facebook retargeting is done through a number of steps. Through the right strategy, the customer's needs and demands will be fully satisfied.
Use long-form content marketing to boost SEO traffic, social engagement and drive sales
Different groups of customers have distinctive approaches to the content and information they want to receive. However, in terms of marketing, long-form content is more useful for eCommerce business growth. It allows readers to receive useful information about the products and services they need and get answers to all their queries without looking for information on different websites. With the help of eCommerce SEO services, your content can be easily found in the first pages of search engine results, which in its turn will drive your sales.
Plug the biggest gaps in your conversion funnel
The approach has a metaphorical meaning. However, its concept is ideal for your eCommerce business. We can divide the funnel into three parts; 
Here the top is vast. It includes all people who enter your website.
Here are the people who dig into it for more information.
Here they reach the goal of finding the information they seek.
Those who reach the third part of the funnel are your potential clients – those who are ready to invest money on the products or services you offer.
Among these tools that ensure you to have business growth, we can differentiate three others, which also deserve attention. These include:
These approaches can also refer to lead generation strategies. This is a process of seeking new ways and methods in order to have new sales opportunities.
So, by following these points above, you can build a perfect eCommerce business growth plan for your business. Things that you need for bringing your ideal plan into life are goals, tactics, and strategies. Following these trends and as well "flavoring" them with your unique approaches, will promise any online retailer to have progress in eCommerce. So, now it is time to start