Commercial loans are financial instruments that can help in the growth of your business, such as cash for buying new machines or raw materials.
---
Commercial loans are financial instruments that can help in the growth of your business. Sometimes, you need some financial assistance for your business, such as cash for buying new machines or raw materials. You can also apply for some commercial loans to set up some new units or branches of your business. There are innumerable lenders out there in the market, thus understanding the kind of commercial loans that you are interested in and closely observing what the potential lender has to offer is important.
Know More About Commercial Loans for Business
A commercial loan is given to individuals, partners or people in group on behalf of a company or business. The basic purpose of the loan is to provide funds that can facilitate in commercial activities of the business, ensuring it is able to develop the business. Since the amount given for the loan must be used for the growth of business, the lender often takes the financial conditions of your business into consideration to decide whether you will be eligible for commercial loans.
However, in most cases, the options designed for repayment remain flexible in order to promote increased cash flow. Along with choosing a traditional bank for the loan, you can consider certified non-bank lenders, too. There are some online lenders available that can provide you instant commercial loans with a lower interest rate. You can easily apply for such loans online and you will get the approval within two days. Then you can submit your documents and the lender will transfer the amount to your bank account.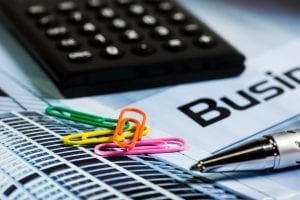 How to Compare Various Commercial Loans?
Considering the popularity of commercial loans, there are several lenders who have made their way to the market, assuring to offer the best loans that would meet the demands of your business. But, when confused with too many options, do make it a point that you compare each one of them in terms of:
Loan Amount: The amount given for commercial loans is usually higher when compared to any other forms of loan. But, no matter what the amount might be it is ultimately based on the approval of the lender and they will decide the loan amount after verifying your repayment capability. So, before deciding, focus on the loan amount that the lenders are willing to provide.
Loan Terms: The average term for commercial loans can be anywhere between 5 to 20 years. For such types of loans, variable rates of interest are commonly considered over fixed rates of interest.
Fees: Similar to any other form of financial product, there are certain fees involved when you go for a commercial loan. While evaluating the fees, take into account the upfront charges, such as origination and application fees, along with the ongoing fees that are charged for the maintenance of loan account.
Repayments: A good aspect about commercial loans is that the lenders stay flexible about repayment options, ensuring the loan does not interfere with your business' cash flow in an extensive way. Some lenders can also offer you pre-payment or part-payment options at zero cost and you can repay your loans before the final due date to reduce your financial burden.
Purchasing commercial properties can be a huge deal, while upgrading or maintaining the current premises would cost way too much. Further, such properties tend to experience higher vacancy rates, showcasing a higher chance of risks. Because of this, the interest rates charged for commercial loans to buy properties would be higher, too.