The filing of civil lawsuits in the United States is increasing, with United States Courts reporting a 5 percent increase year-over-year of civil case filings in U.S. district courts in 2016. For everything from product liability to automobile accidents, plaintiffs who have suffered serious injuries due to negligence are going after the compensation they deserve. In more than 75 percent of civil trial cases in the U.S., at least one party does not have lawyer representation. Whether to hire a personal injury lawyer is an important decision.
For some personal injury cases, plaintiffs choose to represent themselves for a number of reasons. Others enlist the services of a personal injury lawyer to help gather evidence, collect witness testimony, call in subject matter experts, and navigate the nuances of the laws affecting their case. If you or a loved one has been injured because of someone else's actions, you may be wondering whether or not hiring a personal injury lawyer is right for you. Use these guidelines.
The Bigger the Case, the More a Lawyer Can Help
Insurance companies and the parties you want to file a claim against likely have lawyers on their side already. To determine the significance of a case and whether you need a lawyer, consider this:
Who are you fighting against? If you want to file a suit against a large entity such as a government or corporation, the defendant likely has a veteran legal team to represent them. For example, if a large truck severely injures you and totals your vehicle, the business that owns the truck may already have a company vehicle accident lawyer team in place to protect them in cases of accidents. Handling your own case against a team of experienced lawyers can hurt your chances of success.
How much money and suffering is at stake? Think about how much money you've lost in damages, including medical bills, time missed off work and counseling costs associated with pain and suffering. Cases that involve life-changing events, such as a disability, incur monumental costs that require expert help to quantify. Any cases with severe injuries, such as those that require lengthy hospital stays or complicated surgeries, may be aided with the help of a lawyer.
How fair is your settlement? If the settlement you receive from an insurance adjuster is far less than you think you deserve, negotiating to bring the settlement up is required. A personal injury lawyer knows how to negotiate on your behalf.
How long will settling the claim take? If you're inexperienced, handling all the legal aspects of your case will take time and energy to research and execute. You will likely have to research state laws that affect your case, as well as types of compensation available and fault and legal liability. Some personal injury cases can take months or years. Multiple diverse parties involved in a personal injury case can make it more complicated. Ask yourself if you're prepared to take on another job as your case unfolds.
How much court time may be required? If your case is likely to go to court and involve various parties including people like medical experts and witnesses, a law team will help prepare to question these people in court and represent your case in front of a judge.
From preparing evidence, to getting ready for a trial, to asking the right questions in court, the bigger the case, the more a personal injury lawyer can help you secure substantial compensation. If you choose to represent yourself and lose, it could end up costing you.
Examples of When You May Be Able to Handle a Claim Yourself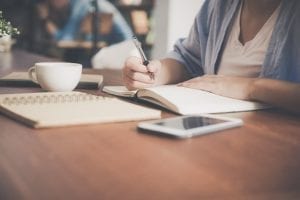 While a personal injury lawyer should only take on your case if they feel you have a substantial claim and they can be successful, depending on the details of the case, you may be able to save time and money by handling a claim yourself. For personal injuries that are minor and are quickly remedied, filing a claim with your insurance company may get you compensation you feel is adequate.
You may wish to negotiate with an insurance adjuster to get the settlement you think is fair. This may require going to small claims court to get the amount you feel you deserve. If you feel confident negotiating and representing yourself in court, you may not need a lawyer. However, it is important to be prepared for cases to become more complicated quickly.
Get a Free Consultation Before Representing Yourself
If you are unsure about which decision to make – to hire a personal injury lawyer or handle your own claim – the good news is that most personal injury law firms offer a free consultation before taking on your case. This is in their best interest, since personal injury lawyers want to represent cases they think they can win. Talking with a lawyer about your claim can help bring clarity.
Personal injury lawsuits take time and energy, but your pain and suffering is worth being compensated if someone else is to blame for an accident. Take the first step with a personal injury lawyer consultation.
Join the Discussion