This recent lawsuit is just one of several alleging misconduct by the Troy Police Department in recent years.
---
Jeremy Skeen, a New York City man who was indicted on manslaughter charges that were later dismissed, has filed a federal lawsuit alleging Troy officers wrongly implicated him in the homicide by misrepresenting a witness's account they knew was untruthful and intentionally withholding exculpatory evidence from a grand jury that reviewed the case. The civil claim accuses police and Troy Housing Authority officials of failing to act on complaints from Skeen and his former girlfriend, Destiny McCarty, that her ex-boyfriend and father of her two children, Andres McClenos, had been stalking the couple at her apartment complex, where McClenos had been banned due to alleged prior incidents. The civil complaint, filed in U.S. District Court in Albany, accuses Detective Sgt. Thomas J. Feely and Detective Joshua M. Comitale, specifically, of not telling a prosecutor about the woman's statement in which she first lied but then admitted that McClenos was armed.
The grand jury also was not shown the video of her interview. Instead, she went before the panel that indicted Skeen and told them, falsely, that McClenos had not been armed with a knife when he was killed. Rensselaer County Court Judge Debra J. Young dismissed the indictment in September 2021 after viewing the woman's videotaped interview. The judge ruled the district attorney's office had violated its "duty of fair dealing to the defendant" and said it "could be inferred that the people were aware of this evidence and failed to present it."
The case was presented a second time to a grand jury that reviewed the evidence but declined to press any charges against Skeen. On the day of the stabbing, Skeen and McCarty had called Troy officers to her apartment for help after they said McClenos had threatened them before fleeing. Officers were at the apartment when McClenos called McCarty; she let them listen to the conversation on her phone's speaker as he leveled more threats that he was going to harm them both. The lawsuit alleges police told the couple, who had endured several prior threats from McClenos during the previous week, that they would assign an officer in a marked vehicle to park outside the residence.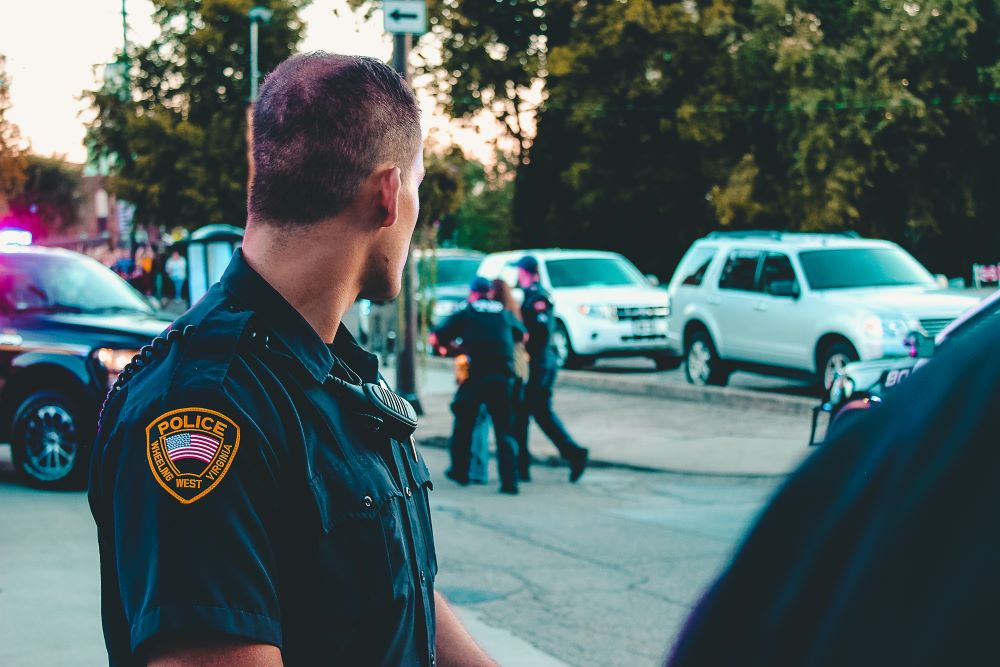 But that didn't happen, and McClenos returned to the apartment later that day. Skeen went into the apartment and grabbed a kitchen knife after McClenos allegedly grabbed McCarty by the hair while holding a knife. In the ensuing altercation, Skeen fatally stabbed McClenos. The lawsuit indicates Skeen is a college graduate who was scheduled to be interviewed for a position as an account manager in the financial services industry the day after the homicide.
"As a direct and proximate result of his arrest by defendants, Mr. Skeen missed that job interview and opportunity," the lawsuit states. "When Judge Young dismissed the grand jury indictment… (Skeen) thought that this terrible, nightmarish episode in his life had finally ended."
He was enrolled in a graduate program in computer programming when prosecutors renewed their efforts to have him indicted a second time. He dropped out of school that year, and the fallout of the prosecution's efforts to charge him with manslaughter, a process that spanned about two years, "caused significant adverse consequences to Mr. Skeen in various aspects of his life… as well as significant emotional trauma," the lawsuit states.
The lawsuit is one of several alleging misconduct by the Troy Police Department in recent years. A 2018 lawsuit filed by several former Troy police officers accused the department's leadership of targeting them for speaking out against alleged racial bias within the force.
Sources:
Lawsuit accuses Troy police of concealing evidence in fatal stabbing
Man charged in Troy stabbing death
After 2 years, grand jury declines to indict man for manslaughter