The lawsuits claims that Gregory Rodriguez, a former officer at the Central California Women's Facility, sexually assaulted numerous inmates.
---
A former corrections officer at the largest women's prison in California has been accused of engaging in sexual misconduct with nearly two dozen inmates.
According to officials from the state Department of Corrections and Rehabilitation, an internal investigation determined that Gregory Rodriguez, a former officer at the Central California Women's Facility, likely abused at least 22 women while working in the prison.
While a spokesperson for the Corrections Department said that formal charges have not yet been filed against Rodriguez, the agency has recommended that he be prosecuted.
Jeff Macomber, the Department of Corrections and Rehabilitation's secretary, said that sexual misconduct allegations "[shatter] the trust of the public."
"We are continuing this investigation to ensure we are rooting out any employee who does not obey the law and to seek out other victims," Macomber said in a statement.
The investigation, writes ABC News, began in July after officials uncovered evidence that Rodriguez may have sexually assaulted inmates at the Central California Women's Facility.
Rodriguez retired in August, shortly after being approached by investigators.
The Sacramento Bee reports that several women have since shared their stories with the media, while others have filed lawsuits against Rodriguez and state officials.
One 30-year-old plaintiff claims that she was walking through the prison's "A Yard" when she encountered a guard who asked her to remove her N-95 mask.
After seeing her face, the guard—later identified as Rodriguez—allegedly told the inmate that "he loved her lips and eyes."
Rodriguez continued to compliment the women's appearance during subsequent meetings.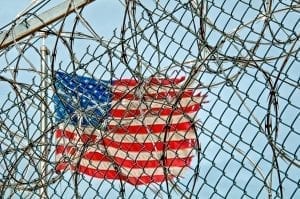 Eventually, the inmate says that she was summoned by loudspeaker to attend a meeting inside the prison's offices for the Board of Parole Hearings.
A guard reportedly walked the women into and past the offices, where she met Rodriguez.
Rodriguez, the lawsuit says, then took her into a room that had no video cameras, where he sexually assaulted her.
"Rodriguez grabbed Jane Doe and forced Jane Doe down to her knees to perform oral sex then he grabbed her and forced her to bend over a chair, pulled down her prison issued pants and underwear and raped her," the lawsuit says.
After the alleged assault, Rodriguez warned the woman against reporting the attack, telling her that nobody would believe her if she complained.
Rodriguez also purportedly told the inmate that, if asked, she should tell others that she had gone to the conference room to attend a virtual meeting with her attorney.
"She was afraid and felt hopeless and powerless to prevent future sexual assaults," the woman's lawsuit says. "She was humiliated, embarrassed and terrified that a law enforcement officer would rape her in prison.
"She was also aware that no correctional officers came to stop Rodriguez, even though she knew officers had seen Rodriguez taking her into the Hearing Room on the live video feed," the complaint states.
The Sacramento Bee notes that, at some point, Acting Warden Michael Pallares began investigating suspicions about Rodriguez, independently interviewing female inmates about their interactions with the officer even before receiving any reports of his misconduct.
While the lawsuits raise questions about Pallares' initial response to concerns about Rodriguez, the warden has since promised that Rodriguez will be held accountable for his alleged crimes.
"Rodriguez shamefully hid behind his badge and used it to victimize a vulnerable population," Pallares said in a Department of Corrections statement. "That is one of the most abhorrent acts one can commit in a peace officer position and once my investigative team uncovered his wrongdoing, I referred it to the Madera County District Attorney's Office for criminal prosecution."
"We look forward to him being held accountable to the furthest extent of the law," he said.
Sources
California prison guard accused of assaulting female inmates, possibly more than 22