A copyright attorney takes heat from judge after fudging grandfather's death.
---
U.S. District Judge Cathy Seibel of New York, nominated to her post by George W. Bush, had ordered attorney Richard Liebowitz to supply proof of his grandfather's death after he missed an April 12 discovery hearing and said the reason was "a death in the family that occurred on the hearing date."  Liebowitz, in return, filed a letter saying his grandfather died and he filed subsequent declarations making the same claim.  The letter he wrote, however, was the only proof of death the lawyer provided the court.
A media investigation into the matter returned information that Liebowitz's maternal grandfather's death did occur in April.  "But not on April 12, the Friday morning he failed to appear before Seibel…Jaime Radusky, 93, died on April 9 at Weill Cornell Medical Center on Manhattan's Upper East Side. Radusky, a Cuban émigré, lived in a penthouse apartment about 10 blocks from the hospital where he died…Details of Radusky's death are contained in a probate petition filed in Surrogate's Court in Manhattan by the two executors of Radusky's estate, his son Henry Radusky and daughter Sara Liebowitz (Richard Liebowitz's mother).  Additionally, an affidavit sworn by an attorney representing Radusky's heirs reported that, 'The decedent died on April 9, 2019.'"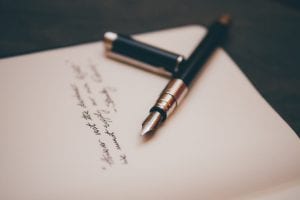 A November 11 letter to the court by Richard Greenberg, a lawyer representing Liebowitz, said his client's grandfather had indeed died and "the date of death was April 9."  It indicated "he was buried the same day."  A death certificate and funeral home receipt were attached to the submission.  Greenberg, however, said Liebowitz "was in a daze after his grandfather's death, and any misrepresentations were not intentional."
Greenberg also specifically wrote his client was a "young, inexperienced, somewhat immature lawyer" and "not playing with a full deck."  His letter stated his client was a 31-year-old unwed lawyer living at home with his parents and that he, as his counsel, shared the judge's "mystification" but basically alluded to the fact that the man didn't know any better.  Liebowitz also apologized during the hearing, saying he had made "an honest mistake."
"Stop kidding yourself," Seibel replied, calling his actions a "concerted campaign of deception."  She mulled over the "whole sordid chronology" of the matter, referring to a "very tangled web of lies."
Seibel added it was "implausible that Liebowitz's haze continued through the many months that he tried to wheedle his way out of the problem."  She said, "I question Mr. Liebowitz's fitness to practice."
Greenberg's letter depicted Liebowitz as "an avid photographer," and stated his copyright practice "obviously fills a need in the ranks of freelance photographers who struggle to make end meet financially while their work is often used by commercial entities, mostly media companies, without permission or compensation."  Greenberg estimated that Liebowitz owed $3,700 in financial penalties and asked Seibel to remove two contempt orders against him, dissolve all penalties and allow his client to continue practicing.
He wrote, "there can be no excuse for Richard's lapse" of judgment [referring to his grandfather's death date] but closed by thanking the court for its "patience, understanding, and consideration."  Near the close of the hearing, Liebowitz briefly addressed Seibel, saying he was "really, really sorry."
Seibel referred to "the significance of a lawyer who intentionally lies to the court," saying she "has referred the Liebowitz matter to the Grievance Committee for review and possible disciplinary sanctions."
"You need to do some introspection," the judge told Liebowitz. "It's time to start facing the facts."
Sources:
Lawyer didn't lie to judge about grandfather's death but fudged the date, letter reveals
Troll Lawyer Shows Up In Court To Explain His 'Dead Grandfather' Excuse, Gets His 'Fitness To Practice' Questioned By The Judge
Federal Judge Pummels Lying Litigator In Unrelenting Courtroom Beatdown