The Pennsylvania Supreme Court's disciplinary board recommended a five-year suspension for attorney Thomas Peter Gannon of Delaware County after he submitted an excessive number of filings, allegedly wasting valuable court resources.
---
A Pennsylvania attorney who submitted at least 49 appeals for a client in a condo dispute has been suspended after a disciplinary board found that he abused the court system by demonstrating "excessive and misplaced zeal" with his over-the-top filing.   The Pennsylvania Supreme Court suspended Thomas Peter Gannon of Delaware County for two years.  Gannon served as a state representative from 1979 to 2006 and once served as chairman of the state House's Judiciary Committee.
The Pennsylvania Supreme Court's disciplinary board recommended a five-year suspension. Its report indicated Gannon had persisted with "multiple baseless and frivolous filings despite numerous warnings from judges at all levels."  The attorney "relitigated issues determined in prior litigation," the disciplinary board reported.  According to the court, Gannon's courtroom demeanor was "exemplary," but he had been "stubbornly disobedient to most court orders" and "won't take no for an answer."
Gannon filed the appeals on behalf of a client who wanted to recover nearly $3,600 to repair a defective steel beam in the garage of his townhouse.  According to the board's report, the attorney represented 70-year-old mechanic Daniel King beginning in 2008 in his case against the Riverwatch Condominium Owners Association.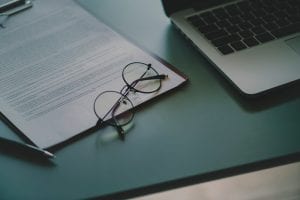 A judge had entered a judgment of $8,500 for the Riverwatch Condominium Owners Association on its counterclaim that contended Gannon's client wasn't allowing a contractor access to his home to make the repairs.  The association's court fees from Gannon's court filings totaled $87,000.
King had testified at Gannon's disciplinary hearing that he authorized Gannon to run his claims "up the ladder" and "shoot for the stars."  The client, however, also revealed he "fixed tires for a living" and said, "I don't know nothing about this law situation."  So, it wasn't likely he realized how expensive the issue would become nor the extent to which Gannon would go to seek justice for his client.
At one point during proceedings, Gannon missed a deadline to file post-trial motions by one day, but he refused to accept that his court filing was untimely, board said.  Despite being sanctioned with attorney fees numerous times, Gannon "continued to barrage the courts with meritless claims and failed to comply with contempt orders," it indicated.
After being permanently barred from further filings in the dispute, Gannon decided to take the case to the next level and filed a civil rights suit in federal court against the condo association and the judge who ruled against him.  This was subsequently tossed out, and Gannon unsuccessfully appealed.  The review board noted that Gannon had been practicing law in the state for more than four decades and had no prior record of discipline.
"I'm being suspended for filing appeals to the court, which is how you're supposed to do it," Gannon said. "The Constitution doesn't say, 'You're supposed to file appeals and here's your limit.'"  He added that "his goal in general is to win and give Mr. King justice."
"His inability to grasp the concept of res judicata caused needless work and expense for opposing counsel and judges," the board responded.
King has since filed for bankruptcy.
Sources:
Former State Rep. Suspended From Practicing Law for Filing Dozens of 'Frivolous' Appeals
Lawyer who 'won't take no for an answer' is suspended for two years