It's important to ensure your injury lawyer is experienced and knowledgeable about the area of personal injury law and has the resources to fight your case with vigor.
---
According to the Florida Department of Highway Safety and Motor Vehicles, there were a total of 64,797 car accidents in Miami in 2019, with injury crashes comprising almost 1/3 (21,246) of the total number. 
If you're involved in a crash, you may end up experiencing serious consequences. Some of the more common issues are losing your job, paying hefty medical expenses, and even losing a significant amount of money.
Furthermore, in a crash, you must take the time to make sure that you're properly taken care of, after which you can take the necessary legal steps to help you recover compensation. But remember that in order for you to take the correct legal steps following an accident, you must first understand your rights.
These are the steps you must follow after getting involved in a car accident:
Get Immediate Medical Attention
First, make sure that you get to the hospital right away. If you're not badly injured, try to record or write down all the information you've gathered. Doing this will help you understand your case better and give you a better idea of what you need to do to bring justice to your case. The information that you gather will serve as evidence for your case if deemed necessary to file one.
Afterward, it's time to look into the different legal steps that are available to take. You should make sure that you talk with a Miami car accident lawyer, or wherever you may be in the world, about these steps. 
Call for Police Assistance
The next step to take following a car accident is to inform the police right away. This is important because this could prevent you from being wrongly accused and charged.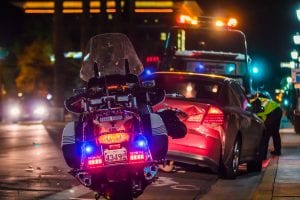 The police will secure the site of the accident, start an investigation on the car crash site, and create a report of their findings. Remember to obtain a copy of the police report since this is an essential document for filing an insurance claim or a legal case against the other party.
Avoid Giving Testimonies
If you're involved in a traffic accident, you shouldn't try to defend yourself from the other party. It's also best if you don't try to blame the other driver for the incident, too. Instead, wait for the police to arrive and let them deal with the issue. 
If you need legal help, you should make an appointment with a personal injury lawyer. Many attorneys offer free consultations to talk about possible legal actions that you should take. Make sure that you find a good attorney because you don't want to be left with too many questions after the consultation.
File an Accident Injury Claim
To file your car accident injury, you need to contact your insurance provider. Then, you'll need to give them all the necessary details. The more documentation or evidence you can provide, the easier it'll be for your insurance company to process your claim and pay you the proper amount. 
Filing a car accident injury claim is never an easy task. Fortunately, an expert personal injury attorney can handle the paperwork and negotiations involved on your behalf.
Get a Lawyer Involved
An auto accident attorney can also help you obtain monetary compensation for property damages, such as personal property, expensive or sentimental items that were damaged in the accident, and personal injuries sustained due to the car crash. 
There are many steps to file a claim against the other driver, but the most crucial step is to contact a qualified personal injury lawyer. Since every state's statute may differ from another, your injury lawyer should be familiar with the state's personal injury statute.
Based on the nature of your injury, the type of automobile involved in the crash, the extent of your injuries, and your ability to pay for your medical expenses, the lawyer will determine the possible compensation you may receive. In addition to these, you may be compensated for pain and suffering, rehabilitation, loss of income, and emotional distress, among others. It's also possible to receive additional compensation if the other party was found responsible for your injuries due to their negligence.
Takeaway
If an unfortunate traffic accident occurs, hiring a respectable, expert car accident attorney will give you peace of mind that your rights are protected. Many lawyers will take the role as your legal counsel, but it's best if you chose to work with a lawyer that specializes in car crashes and vehicular accidents. 
It's important to ensure your injury lawyer is experienced and knowledgeable about the area of personal injury law and has the resources to fight your case with vigor. Since there are numerous personal injury lawyers and firms throughout the state, it's vital to make sure you're choosing a lawyer with a good record of fighting car accident cases. 
The law is regularly changing, and there's no uniform standard for claiming compensations for personal injuries. So, it's best to discuss with your lawyer what they can offer you in regards to settlement and possible compensation amounts or payments.