Accidents bring enough trouble into our lives. Finding the right personal injury attorney in Los Angeles can help eliminate some of those troubles.
---
Have you recently experienced an accident in Los Angeles? If yes, then you might have sustained some serious injuries. That said, filing a personal injury claim for the recovery of damages might help you receive much-needed compensation. Moreover, you have an increased chance of getting compensated for your injuries if you hire a top personal injury attorney in Los Angeles. With thousands of attorneys in this area, here's a list of where you can locate the best personal injury attorney in Los Angeles.
Online Search
Due to the latest technological advancements, it's no longer a surprise that the Internet has become a reliable source of information for accident victims and their families. After all, hundreds of sites are available to provide valuable information about the local personal injury lawyers practicing in Los Angeles. However, you have to be careful in searching for information online as there might be some websites that are more confusing than helpful. Below are some online sources that can help you narrow down your top choice of attorney:
Legal Directories – Using legal directories when locating a personal injury attorney can be a perfect option. That's because these online sources contain useful information about the attorneys. These include their education, experience, publications, and even their contact information. Not only are they a source of information, but legal directories also incorporate rating systems that can help you figure out what kind of person you might be dealing with in the future. So, it's best if you take the time to read the reviews as they can guide you in making the right decision. If you don't want to hire an attorney then later on, find out that previous clients have been disappointed with their services, take a look at these great legal directories. Locate the right lawyer for your circumstances using Avvo, FindLaw, Lawyers.com, and Yelp.
Search Engines – Of course, search engines can also be an excellent way to locate personal injury attorneys in Los Angeles. Google and Yahoo, for instance, has much information to share when it comes to learning about these legal professionals in the area. Hence, never hesitate to get the most out of the search engines by doing a broad search for terms such as "Los Angeles accident lawyer," "personal injury attorney near me," or "Los Angeles personal injury lawyer." If you're looking for best results, you can include the type of accident you're involved in as well as the place of the accident. In the end, what's important is that you add more specifics to your searches and you'll get more relevant results.
California State Bar – California has a website that offers information about the attorney you're planning to hire. So, it would be beneficial if you make the effort to check the site of the California State Bar. You can search for the lawyer's necessary information such as their education, experience, and their areas of specialization.
Los Angeles Country Bar Association – For better search results, use the Los Angeles Country Bar Association website when locating an attorney near you. This website contains a referral system where you can match clients with the qualified attorneys registered there. Additionally, don't forget to state your preferred language, give your contact information, and discuss your legal issues. By doing this, you'll have higher chances of choosing the right attorney for your personal injury lawsuit.
Referrals
Another source of information when looking for a Los Angeles personal injury lawyer is referrals from your family and friends. Ask if they have previous experience working with an attorney. Remember, your family and friends' recommendations might help you locate the perfect person who will represent you.
Flyers and other materials, such as newspapers
Apart from the Internet and referrals, you might locate a personal injury lawyer through brochures or pamphlets and newspapers. You might have read some information about the lawyer in the newspaper, that's why it's also a great way if you need assistance in finding one.
Free Consultation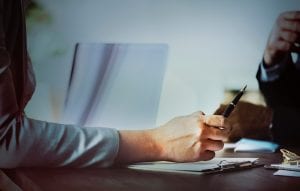 Many attorneys offer a free consultation for potential clients. A free consultation can be an excellent way to narrow down your search for a lawyer. So, look for those who provide consultations for free and ask them to meet with you in person. During the meeting, you can get to know the person better through their experience. Also, you'll have the opportunity to explain why you decided to pursue a claim as well as listen to their suggestions about your case.
What to Look for in an attorney
More than anything else, hiring an attorney is essential to your case. If you're about to face a legal battle, you need the legal representation of a lawyer. However, do you consider specific factors when hiring one? Here's a list of things you might want to think about before making a hiring decision:
Experience – Choose someone who has handled many cases similar to yours. This is to make sure that the attorney is qualified to represent your best interests. So, start weighing the importance of experience when finding the attorney who is best suited to handle your situation.
Cost – Most of the time, lawyers will be paid based a percentage of any compensation you recover. However, this isn't always the scenario. Depending on the complexity and value of your case, the costs of hiring a personal injury attorney in Los Angeles might vary. Ask the one you meet to provide you with a firm offer including any hidden fees associated with your case.
Personality – While you don't have to be necessarily friends with your attorney, make sure you work with someone you trust. So, assess whether you're comfortable and confident when talking to them about your legal issues.
There's no easy way to find a top personal injury attorney in Los Angeles. You need to think about several factors before you can narrow down your choices and select the best one. Hopefully, with this article, we've given you substantial information about where to locate the right lawyer for you.