The U.K. Health Security Agency warns that the measles is on the rise.
---
The U.K. Health Security Agency has warned that London may face a severe measles outbreak if the MMR vaccination rates do not improve. As per a recent analysis by health officials, the capital could witness a surge of 40,000 to 160,000 cases. Such an outbreak could cause numerous fatalities and result in thousands of hospitalizations.
Newly released data shows that there has been a consistent increase in the number of measles cases this year, suggesting a return of the disease. Between January 1st and June 30th, there were 128 reported measles cases, a significant increase from the 54 cases reported in 2022. Most cases (66%) are located in London, but cases have also been observed in other regions.
Measles immunization rates have significantly decreased worldwide due to the coronavirus pandemic. The World Health Organization (WHO) warned in November 2021 that approximately 40 million children worldwide failed to receive a measles vaccine dose. According to health officials, several European countries, such as Russia, Austria, Serbia, and the U.K., have experienced a surge in measles cases this year.
Measles is a contagious respiratory illness commonly resulting in symptoms such as coughing, red eyes and a facial rash. Individuals younger than five or older than thirty years old are more likely to develop severe complications. These complications can lead to significant health issues such as pneumonia, encephalitis, blindness and even death.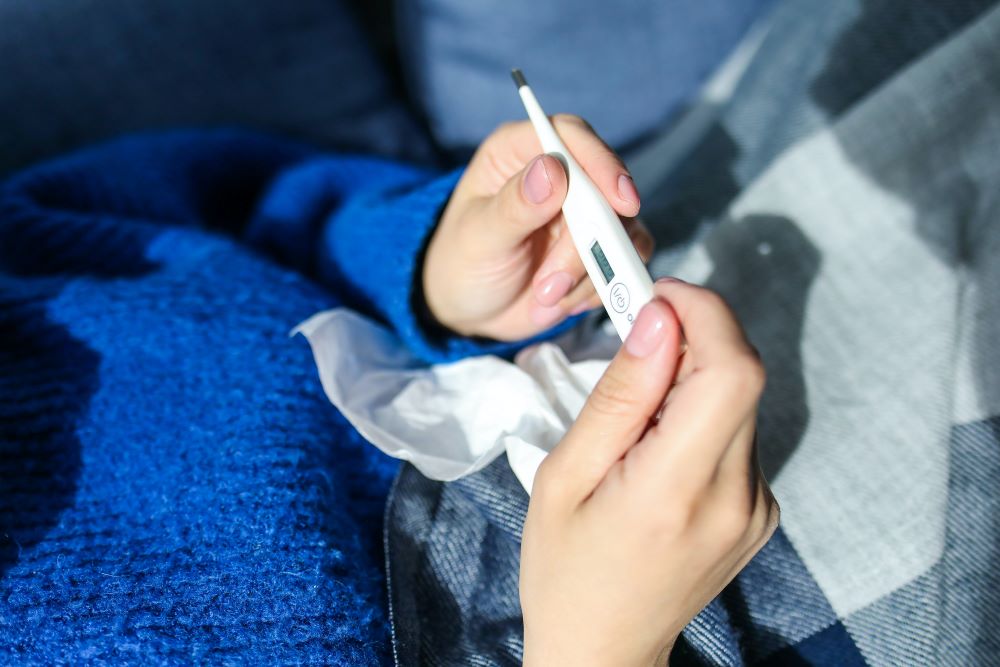 Highly infectious, measles can be transmitted through the respiratory route. One case of measles can infect 10 to 20 people in a population without immunity. Measles typically starts with symptoms similar to those of a common cold, including a fever, cough, runny nose, and red, watery eyes. A rash appears a few days after the initial symptoms. This begins on the face and then spreads to the rest of the body.
The World Health Organization has set a goal of achieving 95% vaccination uptake to ensure herd immunity. However, the U.K. has fallen short of this target, with only 85.6% of children aged two years in England receiving the first dose of the MMR vaccine. This figure is the lowest it has been in the last ten years. In certain areas of London, the coverage for the first MMR dose at two years of age is as low as 69.5%.
MMR vaccination is included in the regular childhood immunization program of the NHS. Parents whose babies have not received the vaccine and anyone who has not been vaccinated at any age are encouraged to get vaccinated. To ensure complete protection, parents should confirm that their children have received two doses of MMR and can do so by checking their red book or consulting with their general practitioner, steps which apply to both children and adults. Health officials recommend, if someone is not current, they should schedule an appointment quickly.
Primary school children who have not received one or both doses of the MMR vaccine will have the chance to catch up on their immunizations at school. The NHS school immunization service will contact their parents to offer this opportunity. Parents of younger children or those who are homeschooled can schedule an appointment with their primary care physician or head to a community clinic.
Sources:
London could see tens of thousands of measles cases warns UKHSA – who is at risk?
London at risk of major measles outbreak, UK Health Security Agency warns