Man involved in hit-and-run pleads no contest when deal falls through, sentencing scheduled.
---
39-year-old Brandon Ratliff of Mount Clemens, Michigan, was scheduled to be sentenced after receiving a five-year felony charge in the hit-and-run death of a pedestrian when he withdrew his plea, forcing a trial instead.  Ratliff was charged with "failure to stop at the scene of a serious-injury or fatal crash" in an incident involving the 2018 death of 34-year-old Joseph Canty.  A December 10 jury trial is scheduled.
Judge Joseph Toia said after Ratliff's cousin spoke with a Canty family member, upsetting, Canty's mother, "I understand this is very emotional on both sides" but that any further contact will result in ramifications for the defendant.  Ratliff's cousin said he merely told a Canty family member, "I'm sorry for your loss."  But the judge responded that there was a time and place for that, and it wasn't appropriate in the courtroom.
"If there is contact, you're going to be in here on a bond revocation, and the freedom you have now is not going to be available to you," Toia said to Ratliff who is free after posting $500 of his $5000 bond. "Let's keep things in order so things don't get out of control and make an already bad situation worse."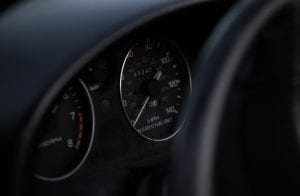 According to court documents, Ratliff is accused of "leaving the scene" after his "2011 Cadillac Escalade allegedly struck Canty on southbound Gratiot Avenue, south of Wellington Crescent, shortly after midnight July 2, 2018…Canty was walking from the west side of the road to the east when a white truck hit him on its passenger side.  The crash broke off the truck's passenger-side mirror.  The driver did not stop after the crash, entering a car wash before fleeing northbound on Gratiot.  A witness who heard the crash alerted authorities."
The incident was also captured on security footage, and a Clinton Township police officer spotted the Escalade the following day parked at a Mount Clemens apartment building.  The vehicle was registered to Ratliff's mother, but police determined he had been driving when Canty was struck.
The Clinton Township police department reported on its Facebook page: "On July 2nd of this year, Joseph Myron Canty, 34 of Clinton Township was struck and killed by a vehicle on southbound Gratiot Ave. near Wellington Crescent.  The vehicle fled the scene.  Video was recently obtained from an area business showing the hit & run vehicle.  The next morning, Ofc. Josh Lundin found the vehicle while checking the Mt. Clemens area…Detective Steve Rupkus, though diligent investigatory work, was able to obtain a warrant for Brandon Ratliff, 38, of Mt. Clemens for [f]ailure to stop at scene of accident resulting in death.  Mr. Ratliff has already been arraigned at 41B District Court."
Ratliff pleaded no contest in 2018 after Macomb Prosecutor's Office administrators rejected a plea deal.  He had tried to enter a deal in which he would plead to two high-court misdemeanors that each carry a maximum term of two years behind bars instead of the felony.
Ratliff's attorney, Mitch Ribitwer, contends his client fled because he "felt the guy (Canty) was trying to attack or jack him."  Ratliff realized the Escalade's driver's side mirror struck the man, he stated, but the witness that came forward may have heard the thud of Canty being struck again by a second vehicle.
Sources:
Man charged in Clinton Twp. hit-and-run
Clinton Township Police Department Facebook Page