While construction may have been named as one of the last industries ready for e-commerce, times are changing. There are several ways builders can digitally optimize their businesses.
---
The digital environment and construction may not seem like they go together. One is largely intangible while the other is concerned solely with physical structures. Indeed, the construction industry was named as one of the last industries to be prepared for e-commerce. However, that doesn't mean there aren't opportunities for construction companies and contractors to come into the digital age. In fact, there is a wide scope for technology to be deployed at all stages of the construction process.
Technology can be used in:
Design
Market intelligence
Creating estimates
Tracking safety and health compliance
Quality control
Monitoring staff and equipment
Invoicing
Bill payment
Technology, when properly utilized, can help construction companies avoid delays in the completion of projects. These delays can cost the business large sums of money and reduce client satisfaction. Delays often seem par for the course in the construction industry but that doesn't have to be the case. Government red tape and some technical challenges often can't be avoided. However, there are ways to reduce those challenges. Proper planning, consistent monitoring, and speedy responses can go a long way. Mobile apps allow construction business owners to organize their operations, get real-time alerts about problems, and solve those problems quickly.
Even the most basic tasks can be made simpler through the use of technology. Determining how much material is needed for a job, converting measurements, calculating heights, distances and volumes can all be done with apps. It saves time when workers can use their phones to do these tasks instead of doing them manually. Using an app also reduces the likelihood of user error. Large tasks become much more manageable. Simplifying routine tasks creates more time to focus on complex problems.
One digital solution which has taken the world by storm is e-commerce. While some building supply stores have tapped into it, many construction companies have been left behind. There is, however, still time to catch up. Let's look at some of the ways in which construction businesses can utilize online purchasing solutions.
Using E-commerce Sites to Sell Construction Services
When you think about e-commerce solutions like Shopify, you may think they are only for businesses which sell products. That, however, is not the case. Shopify storefronts can also be used to sell services and construction services are not excluded. Traditionally, construction companies have used old-school methods of raising brand awareness. They relied on word of mouth, passing out business cards and flyers, and advertising in newspapers. Today, consumers spend a lot of time online. When they are looking for a service provider, they turn to Google. If you don't have a strong online presence, they may never find you. When you have a web presence with clear descriptions of your services, you even get visitors who were simply browsing to spend money with you.
You will have to put in the work to market the business, but managed e-commerce solutions provide a lot of support. You can choose from pre-designed templates for your digital storefront and quickly begin adding services to your store. You're typically provided with order processing solutions, secure hosting and apps to help you ensure the success of your business. You will also benefit from a support team so you don't have to figure out everything on your own.
Marketing Your Construction Business Using Social Media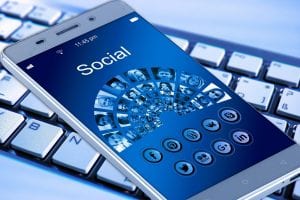 Once your store or website is up, you need to attract visitors. Instagram has more than 800 million monthly active users and Facebook has 2.2 billion monthly active users. These are likely to be the platforms you use since they host many of your prospective customers. Keep your target audience in mind when you choose a platform. Facebook, for example, tends to have older users. You may be wondering about the latest Instagram followers hack. There are lots of quick-fixes out there but building a brand on social media takes time. You will need to promote your pages by interacting with other accounts, using appropriate hashtags and creating paid advertisements. The likes and follows will begin rolling in but you need to remember that likes aren't currency.
An Instagram followers hack may add to your follower count but do little else. You need those visitors to spend money with you. You need to convert your fans into clients and customers. This is the hardest part. Many businesses and brands churn out high-quality content and get some engagement but it never turns into business. So, what do you do?
Make it easy to buy – Have you ever visited a page and found a product you were interested in but couldn't figure out how to buy it? Maybe there was no link in their Instagram bio or the email address provided didn't work. Chances are you gave up and went to another company instead. You don't want potential customers to have that experience when they want to do business with you. Make it clear how followers can get in contact with you and engage your services. Many sites are now offering solutions for buying directly from Instagram so you should look into this.
Offer excellent customer service – This begins as soon as a follower asks a question. You may have seen queries going unanswered on some pages. While some potential customers may take the next step and call or visit the business, others may just find a more responsive competitor. Even if you can't have someone monitoring your pages 24/7, make sure that someone checks in on a regular basis and responds to queries. Consider setting up an auto-responder which acknowledges the message and provides a phone number for urgent matters. This can make all the difference. No Instagram follower hack will help if you don't get customer service right.
Offer exclusive deals to online followers – This is a good way to boost engagement and get people spending money. You can offer promo codes, discounts or early alerts about specials. If you can create offers which encourage the user to share your posts with others, you'll grow your numbers in the process.
Run ad campaigns – Organic growth is great but if you want targeted followers, you will need to advertise. Facebook and Instagram allow you to choose audiences based on gender, age, location, and interests and you should use this to your advantage.
Downloading Apps Which Help You to Manage Cash Flow
When you start to grow your customer base and earn revenue, you will need to monitor it closely. One of the most important things for any business is keeping track of the funds which come in and go out. Many business owners find it difficult to collect sums owed from clients. When you make bill payment more convenient, it makes collection easier. Virtually any device can become a point of sale terminal these days. If you have an app to facilitate this, you can collect digital payments on the job site. The client never has to visit your office or mail a check. Apps also allow you to pay suppliers or workers from the convenience of your phone or tablet.
Beyond that, apps make the accounting process much more hassle-free. Many popular accounting software solutions have mobile versions which track time, produce invoices, and reconcile bank statements. This reduces the amount of time you need to spend calculating accounts payable and receivable.
Developing Custom Apps as a Marketing Tool
Using popular apps and also having an app developed for your business may seem like overkill. However, when you think about how much time people spend on their phones, you will realize it's best to meet them where they are. Depending on your target audience, you can determine whether you offer industry news, information for first time home builders, or a communication portal for clients.
Apps also allow you to offer more convenience to your clientele. If they can make payments directly to you with their phone, they are unlikely to switch to a competitor. Your app may also allow clients to track the progress of their projects. You should also consider providing exclusive deals or offers to loyal clients who use the app.
Make sure you research what your target audience needs before you decide on what services your app will provide. The app needs to bring real value to customers with content they find interesting and features they need. App development doesn't usually come cheap so you need to make sure you're making the right choice.
Use E-Commerce Solutions for Procurement
Construction is an equipment and material intensive-field so a lot of time and money is spent on procurement. E-commerce can help companies access a wider range of suppliers and locate items at a lower cost. This can make your business more competitive. The challenge is that older players in the industry are used to interacting directly with sales representatives. For them, e-commerce is too impersonal. However, it is clear that this is the direction the world has taken.
E-commerce platforms link buyers and sellers from anywhere in the world and inventory is updated in real-time. Locating and purchasing the necessary equipment online takes mere minutes and orders can be tracked across the globe. Business owners can focus on other areas of their operations without worrying about their shipment. In addition, the ability to purchase directly for the supplier reduces costs and invoices can be easily settled through automated systems. Few business people, no matter how traditional, would argue that these aren't clear advantages.
Managing a construction business in the digital era requires the acquisition of new skills but the benefits are numerous. Whether you are doing business with customers or other businesses, processes can go a lot smoother. If you are new to e-commerce or digital marketing, don't try to do everything at once. Pick one of the suggestions mentioned above and expand over time. Remember digital marketing is about more than trying a popular Facebook or Instagram follower hack.