Maryland had 48,000 opioid overdose deaths in 2017, and by July 1, 2018, 483 people in Baltimore had died of overdoses. This makes it one of the hardest hit states in the U.S.
---
Maryland has been among the states hit hardest by the opioid drug epidemic with 48,000 opioid overdose deaths in 2017.  By July 1, 2018, 483 people in Baltimore had died of overdoses, 88 more than the same point the previous year and the most in any Maryland jurisdiction.  After Baltimore, the next few Maryland jurisdictions with the highest death rates are mostly rural communities, including Cecil, Caroline, and Allegany.
Erich March, the owner of March Funeral Homes is frustrated that so many deaths involve the drug trade.  "I've buried too many people on both sides of it — the violence and the drugs," he said.
The cycle typically begins with a legal opioid such as OxyContin.  Then, once the user is hooked, the search for a stronger and cheaper high begins and they usually end up turning to heroin.  Fentanyl also was involved in nearly 88 percent of all opioid overdose deaths in 2017.
"Fentanyl has taken over," March said. "People don't know what they're putting in their bodies and they're paying a heavy price."
Even more exclusive, religious communities like the Orthodox Jews in Northwest Baltimore are suffering from the epidemic, according to Howard Reznick, manager of prevention education for Jewish Community Services who added that increased awareness around the issue is helping to save more lives.  Before 2017, his efforts to educate his community were largely shrugged off.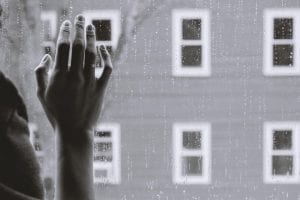 "I'm noticing an increase at funerals of folks saying out loud that the person was struggling with drug problems," Reznick said. "In the last year and a half, congregations have come to us to do something for their congregants."
Jewish Community Services has hosted several public education sessions during 2018, including naloxone training.  It is launching a podcast about women and addiction and starting a grief support group for family members who have lost loved one.  "On a community-wide level, it's never been like this," Reznick said.
"There isn't a word for losing a child, especially to substance abuse," said Laura Cash, a board member for a national peer-grief program, Grief Recovery After a Substance Passing (GRASP).  Cash lost her 28-year-old son to an opioid overdose four years ago.  She added, "There is an underlying sadness that never goes away."  GRASP has seen its nationwide membership grow from 1,000 in 2014 to 8,000, including four Maryland chapters.
There's also been a fast-growing number of organ donations following overdoses, according to the Living Legacy Foundation of Maryland.  In 2015, one out of six Maryland organ donors had met their demise due to drugs.  In 2018, that number had grown to one in three donors.
Lisa McLaughlin and her husband turned to a GRASP support group to help with the death of their 19-year-old daughter, Hannah, who died of an overdose four years ago.  After arriving home from a rehab facility that very same day, Hannah and a sponsor went together to a twelve-step meeting while her parents went to work.  When they returned home, Hannah was dead of a fentanyl overdose.
"The needle was stuffed in her jeans when I found her," said McLaughlin.
McLaughlin regrets that she didn't know her daughter's attention-deficit problems and unexplained stomach pains were signs of an anxiety condition caused by a childhood trauma.
"So often, by the time a family realizes their loved one is dabbling in drugs, they're further down the road of addiction than the family is aware," she said.
Sources:
As Maryland's opioid crisis rages on, so does grief