Magic mushrooms have very real health benefits, according to research teams.
---
In a new paper published in Scientific Reports, researchers suggest that medical psilocybin microdosing has been associated with improvements in mood and overall mental health of those patients who have used it in clinical trials. Authors specifically suggest, "Psilocybin microdosers demonstrate greater observed improvements in mood and mental health at one month relative to non‑microdosing controls."  Specific disorders that "magic mushrooms" have reportedly been effective in treating include depression, anxiety, posttraumatic stress disorder (PTSD), and addiction (including alcohol, opioid, and smoking addiction). It has even been linked to positive outcomes for eating disorder (ED) patients.
In 2020, Oregon passed statewide legislation decriminalizing psilocybin, and the state is currently designing a framework for regulating it for therapeutic use.  Until something is officially put into place, however, (which would be the first of its kind in the world), psilocybin remains illegal and strictly controlled at the national level.  It is important to note that many cities across the nation have also decriminalized the drug despite the lack of response at the federal level.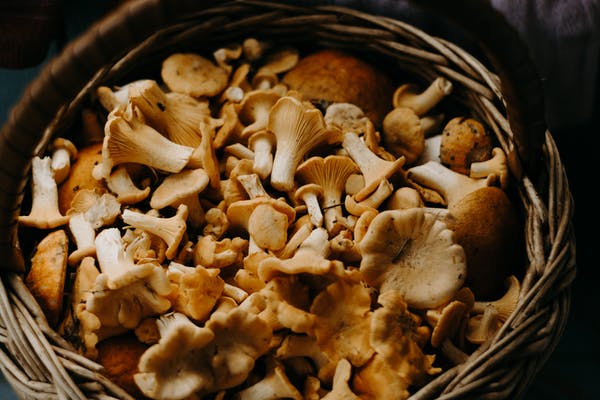 The drug has a long and sordid history. After the 1971 United Nations Convention on Psychotropic Substances, psilocybin was classed in the U.S. as a Schedule I substance meaning it was thought to have "no currently accepted medical use and a high potential for abuse." Many believe this was in response to its wide acceptance as a drug of choice among the nation's counterculture.
"It's the worst censorship of research in history," says David Nutt, a neuro-psychopharmacologist at Imperial College London who believes that research could have been much more advanced at this point should it have been a therapeutic option years ago. He and others have been researching how psilocybin changes the brain's connectivity patterns: reducing connections within the usual networks while increasing links between less connected networks. The ability of the drug to do is central to its healing abilities.
As part of Oregon's legislative measure, the state health authority developed a scientific advisory board to suggest regulations for medical psilocybin service centers, including limiting the species of mushroom used and protocols for its use. When these centers apply for licensing next January, they won't yet be able to claim that the drug is effective for treating depression. Instead, the applicants will suggest it's useful for improving general well-being.
"My worry is that people won't necessarily get that distinction…and turn up with horrible, treatment-resistant depression, expecting an expert in treating that condition," says Johns Hopkins University psychiatrist Natalie Gukasyan, who led a recent psilocybin trial.
"All our decisions revolve around consumer safety," added Oregon State University mycologist Jessie Uehling, who chairs the board's product subcommittee. "We want to know that we're avoiding all the potential risks and creating the safest environment for people."
The International Therapeutic Psilocybin Rescheduling Initiative, which consists of a group of medical psilocybin research and advocacy organizations, hopes to convince the World Health Organization WHO) to conduct a review of the relevant evidence for reclassifying the drug.
"It's inconceivable the WHO could now say psilocybin doesn't have medical value. It can work where other drugs have not," Nutt says. And it has been proven to help in regulated clinical trials, so there is tangible evidence of how it can be effective for treating mental illness. This physical evidence would be hard to deny.
Sources:
Restrictions on Psilocybin 'Magic Mushrooms' Are Easing as Research Ramps Up
Psilocybin microdosers demonstrate greater observed improvements in mood and mental health at one month relative to non-microdosing controls