In its motion to dismiss, MGM Resorts characterized New York City resident and plaintiff Sam Antar as a serial criminal who has been convicted of numerous fraud-related felonies.
---
MGM Resorts International is continuing to fight a lawsuit filed by a New York City resident who claims that the casino company preyed on his gambling addiction by providing repeated "cash bonuses."
According to The Associated Press, attorneys for MGM Resorts described plaintiff Sam Antar as a "fraudster" who has repeatedly victimized his friends, relatives, and acquaintances.
In court documents, MGM said that Antar's "latest scheme" is falsely accusing the casino company of wrongdoing.
MGM is now asking the federal judge overseeing the complaint to dismiss Antar's complaint.
Notably, MGM Resorts and its legal counsel have stated that Antar waived his rights to civil action when he opened an online gambling account with the company.
Now, MGM Resorts says that Antar must abide by his accounts terms and conditions and consent to out-of-court arbitration.
"Sam Antar is a convicted felon and repeat fraudster who has pled guilty to defrauding numerous individuals out of hundreds of thousands of dollars in false stock investment schemes," MGM Resorts wrote in its motion to dismiss the lawsuit. "Rather than accept accountability for his own actions, Antar blames BetMGM for his crimes, falsely claiming that BetMGM preyed upon his alleged gambling addiction."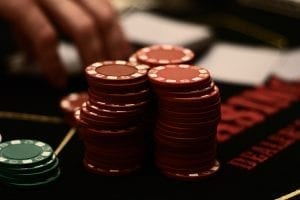 The Associated Press notes that Sam Antar is the nephew of Eddie Antar, who founded the "Crazy Eddie" electronics chain.
While running Crazy Eddie, the older Antar allegedly defrauded investors out of more than $76 million.
Sam Antar was convicted in 2013 of participating in a fraudulent investment scheme, from which he earned an estimated $225,000.
For his role in the investment scheme, Antar was sentenced to 21 months in prisons.
Last year, Antar was again convicted of theft and deception.
And, in April, he pleaded guilty to charges of committing federal securities fraud.
Despite MGM Resorts' claims, Antar still maintains that the company "plied" him with cash bonuses to dissuade him from reporting the company to New Jersey gambling regulators.
According to Antar, MGM Resorts offered cash bonuses after he complained of being repeatedly disconnected from the company's online gambling system—often when he appeared to have a winning hand.
While Antar's revised lawsuit dropped some of the convicted felon's initial allegations, his attorney says that "what's really important here to society as a whole [is] the enticement by the casino of a person who was showing signs of being a problem gambler."
Antar's attorneys believes that his client may have gambled more than $30 million over 100,000 bets, all placed over the course of a single year.
MGM Resorts has since said that it neither created nor worsened Antar's gambling problem.
"To be sure, BetMGM takes problem gambling seriously, and has numerous options for persons to self-exclude or limit their play, as well as resources for assistance," the company wrote in its motion. "However, New Jersey law does not include a common law duty to protect problem gamblers from their actions."
"Despite a heightened sensitivity to problem gambling, New Jersey courts have repeatedly held that casinos have no common law duty to prevent alleged 'compulsive gamblers' from gambling," it added.
Sources
MGM says it did nothing wrong as 'fraudster' gambled online
Suit: MGM paid problem gambler to not report online glitches