A Miami woman mistakenly booked into an all-men's jail after law enforcement officers claimed she was lying about her gender has filed a lawsuit against the county.
Newsweek reports that Fior Pichardo de Veloz traveled to Miami to see the birth of a grandchild in 2013. She arrested at the airport for an old, unprocessed drug charge and handed over to the County Corrections Department.
Identified as a female by her arresting officer, Pichardo was booked into the Turner Guildford Knight Correctional Center. She was strip searched, processed and booked, then examined for a nurse after broaching concerns of high blood pressure.
Pichardo, says Newsweek, had a bottle of hormone pills in her purse, prompting a nurse to ask about her biological gender.
Although Pichardo insisted that was, in fact, a woman, the nurse didn't listen.
"Transgender, male parts, female tendencies," she wrote.
A corrections officer who challenged the nurse's tendency was allegedly brushed off, simply told, "She's a man."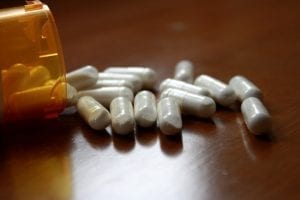 An on-site physician assisted in the so-called 'reclassification'—he didn't bother asking Pichardo about her gender or whether she had any reason to be taking hormone supplements.
The New York Post's interviews suggest the corrections staff who transported Pichardo from a women's detention center to all-men Metro West were aware of the mistake.
"You are a woman," the suit claims one officer said. "Good luck if you're alive tomorrow."
After arriving at Metro West, Prichardo was placed in a holding cell with about 40 men. She claims many of them leered at her, laughed and shouted sexually suggestive comments.
Prichardo was purportedly so afraid to use the toilet at Metro West alone that urinated on herself to avoid being assaulted.
The bizarre mistake was further compounded by a federal judge's refusal to hear Pichardo's lawsuit on grounds that the jail staff couldn't be sued for negligence.
But the Miami-Herald notes that the suit was outrageous enough to attract the ire of a federal appeals court, which agreed to reinstate the suit against a facility physician and the nurse who proclaimed Pichardo a man.
"Every reasonable prison officer and medical personnel would have known that wrongfully misclassifying a biological female as a male inmate and placing that female in the male population of a detention facility was unlawful," Judge Frank Hull wrote in a unanimous opinion released late November.
The decision, says the Miami-Herald, means that Pichardo can continue with her suit against Miami-Dade County, which names Dr. Fredesvindo Rodriguez-Garcia and nurse Fatu Kamara Harris as defendants.
An attorney representing Pichardo said he's "pleased" with the appeals court's decision.
"The opinion correctly held, as we believed, that the defendants could not be so struthious as to ignore the overwhelming evidence in front of them that Mrs. Pichardo was in fact female," lawyer Ryan Marks said.
Sources
Grandma mistaken as transgender, sent to all-male jail
Grandma mistakenly booked into a Miami jail as a man. Court ruling details who was to blame.
GRANDMOTHER SUES JAIL AFTER BEING BOOKED INTO ALL-MALE DETENTION CENTER BECAUSE NURSE ALLEGEDLY THOUGHT SHE WAS TRANSGENDER
Woman booked into Miami men's jail after she was wrongly deemed transgender has lawsuit upheld