One employee says her manager sexually assaulted her on the job.
---
Michigan employees of McDonald's are suing the fast food company, claiming sexual harassment and abuse are rampant in restaurant outlets nationwide.
According to National Public Radio, the class action contains a host of allegations. In it, one McDonald's worker recounted how a male co-worker had grabbed her breasts and buttocks, blatantly propositioning her.
The suit, says NPR, is the latest wave of sexual harassment claims against McDonald's and its Michigan franchise. Attorneys say the company's facing more than 50 other claims and charges of harassment, filed in courts across the country and lodged with the Equal Employment Opportunity Commission.
The proposed class action follows McDonald's decision to fire its chief executive officer, Steve Easterbrook.
Easterbrook, notes NPR, was fired for having a consensual but policy-forbidden relationship with an employee. Although Easterbrook hasn't been accused of sexual harassment or assault, he still violated company policy. Nevertheless, he received a multi-million dollar exit package.
Easterbrook's termination was referenced in the class action as evidence of McDonald's "[creating] and [permitting] a toxic work culture from the very top."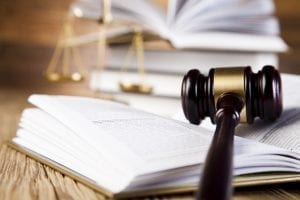 In response to Easterbrook's removal—and, perhaps, the slew of lawsuits its facing—McDonald's said in a statement that it's implementing enhanced safe-workplace training at its corporate-owned locations. Franchisees, too, have been encouraged to take similar measures.
"There is a deeply important conversation around safe and respectful workplaces in communities throughout the U.S. and around the world," McDonald's said.
While Easterbrook may not have done anything more than run afoul of internal regulations, the class action alleges far worse abuses. Former employee Jenna Ries—who cited Easterbrook in the suit—says she was repeatedly harassed by a McDonald's storage manager. The manager allegedly verbally abused her, called her names, and pulled her hair. At one point, Ries claims, the man he even "placed his penis" in her hand. And Ries says she saw other female workers enduring similar sorts of harassment.
"This is not just about me," Ries said on Tuesday. "This is about countless McDonald's workers around the country who have survived sexual harassment on the job. We deserve to feel safe at work."
Ries says that she'd reported the abuse to a general manager—but the behavior continued, and nothing seemed to change.
At least 50 other current and former McDonald's employees are poised to the join the suit if it moves forward.
Ries is being represented the American Civil Liberties Union and the Time's Up Legal Defense Fund. NPR adds that Ries and the two groups are receiving support from Fight for $15, an advocacy group demanding higher wages and better working conditions for fast food workers across the United States.
Sources
McDonald's Is Sued Over 'Systemic Sexual Harassment' Of Female Workers
McDonald's workers sue over sexual harassment, 'toxic' work culture