Critics of the controversial new claim law alleged that the restrictions could disenfranchise thousands of vulnerable Missourians.
---
A Missouri judge has dismissed a lawsuit alleging that the Show-Me State's new law requiring residents to present an I.D. before voting is unconstitutional.
According to the Missouri Independent, Cole County Circuit Judge Jon Beetam found that the plaintiffs—the Missouri N.A.A.C.P., alongside the League of Women Voters of Missouri—lacked standing to bring the case.
In his ruling, Beetam said that the plaintiffs had failed to established that the state's voter I.D. law had caused them significant or irreparable harm.
However, attorneys for N.A.A.C.P. and League of Women Voters seemed anything but dissuaded, saying that Beetam's ruling was expected and little more than a "procedural pit stop" on the way to the state's Supreme Court.
Beetam's ruling, added the plaintiffs, simply addressed a legal technicality without commenting on the law itself.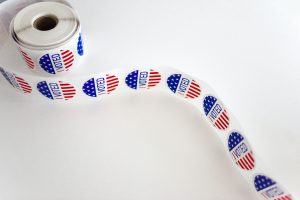 "This is a procedural ruling," said Denise Lieberman of the Missouri Voter Protection Coalition. "This case will be decided by the Missouri Supreme Court, which has twice concluded that limiting the forms of voter I.D. in the very way that this law does violates the Missouri Constitution and Missourians' right to vote. So this is not the end of the line for this lawsuit in any way, shape, or form."
Lieberman said that attorneys with her organization, as well as the American Civil Liberties Union, are collaborating with the plaintiffs to determine their next steps.
In the meanwhile, Missouri Secretary of State Jay Ashcroft issued a statement celebrating Beetam's ruling.
"I applaud and agree with the court's decision to dismiss this lawsuit since not even the plaintiffs could find a single individual who would be prevented from voting," Ashcroft said. "Missouri elections will continue to be safe, secure, and accurate as we prepare for November."
The Missouri Independent notes that state legislators have repeatedly tried to pass, enact, and enforce a voter I.D. requirement—however, none of the proposals have managed to withstand legal scrutiny.
Under the existing law, registered voters must show a government-issued I.D. or obtain a provisional ballot to vote.
The A.C.L.U., which offered counsel on the case, said that the law effectively disenfranchises voters, particularly those from vulnerable communities.
"Voter ID restrictions disenfranchise Missourians, particularly people of color, people with disabilities, rural Missourians, voters with limited income, seniors and students," the ACLU of Missouri and the Missouri Voter Protection Coalition said in a joint statement.
The Independent observes that about 137,000 registered Missouri voters lack state-issued identification documents, while another 140,000 have expired papers.
The state Supreme Court has previously found that, if the state requires that voters have government-issued I.D.s, they must be issued free of cost.
Sources
Judge tosses lawsuit challenging Missouri's new voter ID law, but voting rights groups will appeal
Judge tosses Missouri voter ID lawsuit, plaintiffs call ruling a 'procedural pit stop'