Judge rules incidental music mandate is unconstitutional in musician's lawsuit.
---
U.S. District Judge John L. Sinatra Jr., nominated by President Donald Trump, has granted a preliminary injunction preventing New York's State Liquor Authority from enforcing the incidental music mandate that banned advertised and ticketed shows at establishments licensed by the authority.  His decision is part of a lawsuit filed in August 2020 by Buffalo Music Hall of Fame guitarist Michael Hund who contended pandemic restrictions have kept him from earning an income.
Under the mandate, the authority has allowed only incidental music, which is played in the background of an event instead of being the center of attention.  New York banned live music events in March and many musicians have pushed back, saying the limitations violate their constitutional rights.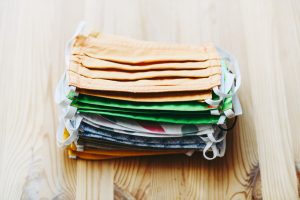 Sinatra wrote, "Ample protective measures – such as venue- and table-capacity limitations, distancing requirements, and face-covering requirements – exist that are independent of the incidental-music rule and would be unaffected by the preliminary injunction Hund seeks.  So, a preliminary injunction would not harm the public interest in mitigating COVID-19 spread.  The incidental-music rule prohibits one kind of live music and permits another.  This distinction is arbitrary."
In general, the state court has supported restrictions on gatherings which show there's evidence they'd compromise the health of New Yorkers.  In October, U.S. District Judge William M. Skretny, appointed by former President Georg W. Bush, dismissed a lawsuit brought by nine Buffalo-area companies challenging Cuomo's executive orders limiting their business endeavors.
"It's tough right now,' Hund said. "Who knows what's going to happen with all this COVID going on.  People's safety is more important.  I understand the whole thing.  But people still have to live.  We're living in a very crazy time right now.  The most important thing is your family and keeping everyone safe.  But the ruling is one step in making sure the executive orders signed by the governor are constitutional."
In his decision, Sinatra dismissed all claims concerning the mandate made against Cuomo but not against Vincent G. Bradley, chairman of the State Liquor Authority.  He also allowed Hund's First Amendment claim to stand.
The State Liquor Authority has contended, "There is an inherent difference between live incidental music performances – which are an ancillary attraction, are stationary and can easily ensure 12 feet of distance from customers – and performances like musical performances and exotic dancing, which as main attractions are often more active, not stationary, and in closer proximity to patrons."
Responding to the ruling, the authority stated, "The SLA is considering all options, including an immediate appeal and stay.  The U.S. Supreme Court and federal judges across the country have held that the law provides governors wide latitude to respond to public health emergencies, and we are confident the Second Circuit will agree.  As a federal judge in New York has already ruled, this rule is constitutional because it is based on expert scientific and medical advice – and it is unconscionable that businesses would attempt to undermine proven public health rules as cases increase across the country and throughout New York."
Sources:
Musician wins early rulings in lawsuit against Cuomo's ban on live performances
Buffalo-area musician joins lawsuits over pandemic restrictions in New York state