Nebraska is trying to expand statute of limitations for sexual abuse cases.
---
Nebraska's victims of sexual assault at the hands of a Catholic priests and clergy members are asking state lawmakers to pass a measure that would allow people who have experienced sexual assault years ago to pursue litigation.  The measure could expand to other organizations using the same logic, as well, in the future.  Some of the cases that could potentially be brought against alleged offenders are decades old.
The request follows Nebraska attorney general's recent report that there were more than 250 victims who have been identified as victims of the church in court papers over the years.  Republican Donald Peterson, AG, made allegations that were investigated and ultimately proven against the church dating back more than decades.  However, there hasn't always been a time in which these victims, mostly now grown, have been able to have their cases heard in court.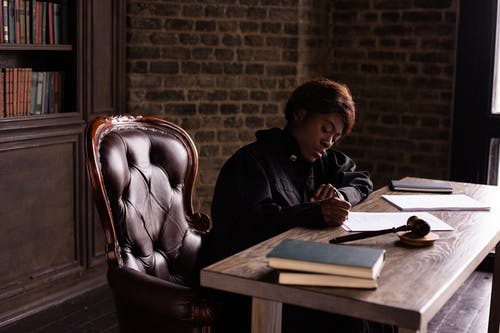 The Nebraska attorney, in the general report, investigated the 258 victims and determined that their testimonies were indeed credible, but something more needed to be done to bring the offenders at the church to be held accountable for their actions.  Certain recolllections stemmed back decades.
A Joint statement from Nebraska's three bishops regarding the report: "Today, Nebraska Attorney General Doug Peterson reported on the findings of his three-year investigation into criminal misconduct by clergy ministering in Nebraska's three Catholic dioceses. His report outlines the abusive behavior of a number of priests, deacons, and Catholic laity over a span of many decades.  To our knowledge, the Attorney General's investigation and report concern the Catholic Church in Nebraska only, and not any other religious denomination, youth service organization, or school system." [Editor's note: the above comment was incorrectly attributed to AG Peterson.]
Nebraska Sen. Rich Pahls said, "In the upcoming Nebraska's legislative session, I will be introducing bills to eliminate the statute of limitations for third parties in civil cases involving the sexual assault of a child, and to introduce a 'lookback window' to examine criminal cases whose statutes of limitations expired before Nebraska law was amended to remove them entirely. It is my hope that these two bills will lead to closure for victims of sexual assault who have been denied justice for far too long." [Editor's note: The above comment was incorrectly attributed to AG Peterson.]
None of those cases are expected to result in prosecutions or legal judgments because the statutes of limitation have expired.  Members of the Legislature's Judiciary Committee are now reviewing the bill that would eliminate this concern so that prosecutions could be made.
A few years ago, the statute of limitations was lifted in many states across the nation.  In Nebraska specifically, the state has limitations for some of its felony sex crimes, for example sexual assault in the third degree.  It does not have a statute of limitations, however, if a victim of a sex crime chooses to report. The current felony for the worse sex crimes, if the victim chooses to report and the case is determined to be viable by the court, is currently 21 years in Nebraska.
Sources:
Clergy sex abuse investigation reveals hundreds of credible allegations across Nebraska