Chaos again erupted along the U.S.-Mexico border Tuesday, as federal agents used tear gas to control what one official described as a "violent mob" of migrants.
Reuters reports that 'clouds of noxious gas' could be seen wafting above a Tijuana border fence. One migrant purportedly picked up a tear gas canister and tossed it back toward Border Protection agents.
While government officials claim that migrants attacked law enforcement with rocks and other projectiles, Reuters own reporters claim to have seen nothing of the sort.
In total, the New Year's Day clash involved about 150 migrants. Like similar incidents occurring around the San Ysidro border crossing in 2018, the confrontation was prompted after asylum-seekers attempted to rush into the United States.
Tijuana, says Reuters, has become a "flash-point" in the United States' immigration debate. The latter months of 2018 saw a large caravan of migrants travel from Honduras to the border, picking up members in Guatemala and Mexico. Many made the treacherous journey by foot, while others hitched rides on trains, trucks and buses to cover the final few hundred miles.
Tear gas was used to control another migrant "rush" in late November. Reports indicate that children—including an infant—were adversely affected by the toxin. Border Patrol claims it specifically targeted 'rock throwers' on Tuesday.
"No agents witnessed any of the migrants at the fence line, including children, experiencing effects of the chemical agents, which were targeted at the rock throwers further away," the statement said.
According to the Washington Post and Associated Press, members of the media saw 'at least three volleys of gas' launched toward and onto the Mexican side of the border. An AP photographer claims 'women and children, as well as journalists' were affected.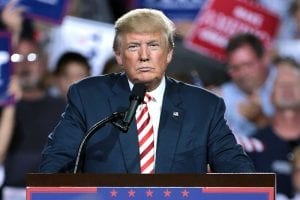 The same photographer says that rock-throwing only began after tear gas had already been deployed.
U.S. Customs and Border Patrol agents said "toddler sized children" were being passed over the fence with great difficulty. No attempts were made to assist, because officers felt endangered by rocks.
The Associated Press writes that tear gas volleys were accompanied with pepper spray and smoke grenades. Some reports suggest that Border Patrol may have opened fire on some migrants with 'plastic pellets.'
Some 25 migrants were detained Tuesday morning; the rest managed to scale the border wall back into Mexico or crawl between gaps in the fence.
The United States' use of tear gas and other chemical agents to control crowds at the border is not without considerable controversy. Mexican officials called for an investigation after the November event, when noxious fumes affected hundreds of people downwind from an alleged clash.
Mexico Foreign Ministry spokesman Robert Velasco said the Mexican government "regrets the events' at the border while advocating "respect for migrants' human rights, security and integrity, while calling for respect for law on both sides of the border."
Human rights advocates, including Amnesty International's deputy director of Research, Justin Mazzola, have taken a firmer stance against the Trump administration's use of force. Calling the use of tear gas "cruel and inhumane," Mazzola called for an independent investigation.
"The Trump administration is defying international law and orchestrating a crisis by deliberately turning asylum-seekers away from ports of entry, endangering families who see no choice but to take desperate measures in their search for protection," he said.
Border affairs continue to play an out-size role in national-level politics. The federal government went into a partial shut-down in late December after President Donald Trump refused to sign off on any budget that didn't include billions for a wall along the U.S.-Mexico border.
Sources
U.S. agents fire tear gas into Mexico at 'violent mob' near border