Newly-appointed New York Attorney General Barbara Underwood is suing the Trump Foundation, along with the president and his children, alleging "extensive and persistent" lawbreaking.
Underwood, writes the BBC, claims that Trump's charitable group engaged in "unlawful political co-ordination" aimed at influencing the outcome of the 2016 U.S. presidential election. Along with dissolving the foundation, Underwood hopes to recoup nearly three million in restitution from its holdings.
President Trump was quick to offer a reply, insulting the attorney general and his political appointments over Twitter.
"The sleazy New York Democrats and their now disgraced (and run out of town) A.G. Eric Schneiderman, are doing everything they can to sue me on a foundation that took in $18,800,000 and gave out to charity more than it took in, $19,200,00," he wrote.
"I won't settle this case!" President Trump promised.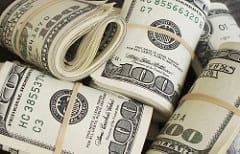 The BBC reports that, together with seeking damages, Underwood wants to bar the commander-in-chief and three of his children—Donald, Jr., Eric and Ivanka—from serving on the governing board of any New York-based charity, "in light of misconduct and total lack of oversight."
"The Trump Foundation was little more than a checkbook for payments from Mr. Trump or his businesses to nonprofits, regardless of their purpose or legality," charges Underwood.
The attorney general's suit, filed on President Trump's birthday last Thursday, accuses the foundation and its directors of "unlawfully coordinating with the Trump presidential campaign, repeated self-dealing transactions, and violating laws under which non-profit organizations must operate."
Underwood says that then-candidate Trump used 'charitable assets' to make unrelated payments and promote his real estate and product-based brands. The filing even alleges that Trump used some of the group's finances to commission a painting of himself.
But the allegations aren't limited to Trump's candidacy and 2016 campaign—the suit purports that instances of wrongdoing date back at least a decade.
An investigation spearheaded by the New York attorney general's office concluded that the Trump Foundation is "little more than an empty shell that functions with no oversight by its board of directors." That same board, notes the suit, hadn't met once since 1999, even though it was legally obligated to do so each year.
Excerpts from the suit, reprinted by the BBC and Vox, record foundation payments of $100,000 to settle a case against Trump's Mar-A-Lago resort and $158,000 to settle claims against a golf course.
An additional $10,000 was spent to purchase a painting of Donald Trump to be hung at another property—a transaction exemplary of "at least five self-dealing transactions" that violate regulations on non-profit organizations.
"This," said Underwood, "is not how private foundations should function."
Sources
New York sues Trump Foundation, alleging 'extensive' lawbreaking
Read: New York attorney general's new lawsuit against Trump Foundation, President Trump, and his children