Unless Trump can successfully appeal the ruling, he could be permanently deprived of the authority to make key decisions about Trump Organization-owned assets in New York.
---
A New York court has found that former President Donald spent years defrauding lenders by inflating asset assessments and grossly exaggerating the value of his real properties.
According to The Associated Press, Judge Arthur Engoron issued his ruling on the case earlier this week.
The complaint was originally filed by state Attorney General Letitia James, who found that Trump and his company, the Trump Organization, had most likely deceived banks, insurers, and other financial institutes.
In his decision, Engoron ordered that many of Trump's business licenses be rescinded—making it difficult, if not impossible, for the former president to continue doing business in the Empire State.
If Trump cannot successfully appeal the ruling, he would also be deprived the managerial authority to continue making key decisions about the Trump Organization's properties in New York.
Trump has, perhaps not very surprisingly, already railed against Engoron and the court, lambasting the "un-American" decision and speculating that it is part of a broader plot to prevent him from returning to the White House.
"My Civil rights have been violated, and some Appellate Court, whether federal or state, must reverse this horrible, un-American decision," Trump wrote on Truth Social, insisting that his company has "done a magnificent job for New York State" and "done business perfectly."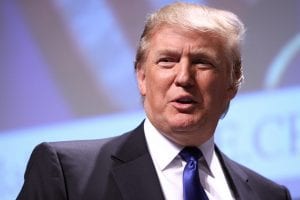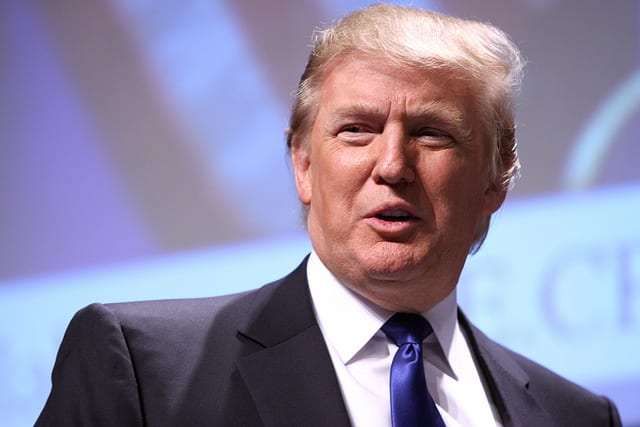 "A very sad Day for the New York State System of Justice!" Trump said.
Christopher Kise, an attorney for the former president, has already said that Trump plans the ruling.
However, Engoron explained the reasoning behind his decision, saying that Trump and Trump Organization repeatedly and deliberately lied about information on financial statements and disclosures. This deceit purportedly let Trump obtain more favorable loan terms and lower insurance premium costs.
While these tactics are not especially unusual among the ultra-wealthy, Engoron said that Trump's apparent misconduct crossed a line, despite the Trump Organization's financial documents including disclaimers suggesting that lenders should not trust their assessments.
"In defendants' world: rent regulated apartments are worth the same as unregulated apartments; restricted land is worth the same as unrestricted land; restrictions can evaporate into thin air; a disclaimer by one party casting responsibility on another party exonerates the other party's lies," Engoron wrote in his ruling. "That is a fantasy world, not a real world."
Engoron's ruling resolves several key claims in James's lawsuit. However, the court must still rule on the state's request for an order compelling the Trump Organization to pay an estimated $250 million in damages.
A jury trial for these claims is expected to begin in the first week of October, although Trump's legal team has already asked that the trial be delayed.
In the meantime, Attorney General James said that the state looks forward to presenting the remainder of its case.
"Today, a judge ruled in our favor and found that Donald Trump and the Trump Organization engaged in years of financial fraud," James said in a statement. "We look forward to presenting the rest of our case at trial."
Sources
Judge rules Donald Trump defrauded banks and insurers while building real estate empire
Judge Rules Trump Committed Fraud, Stripping Control of Key Properties
New York judge rules Trump committed fraud while building real estate empire