Supported by the ACLU, prisoners are arguing that a punishment with outcomes as poor as solitary is scarcely constitutional.
---
Four North Carolina inmates are suing the state Department of Corrections in a bid to end its use of solitary confinement.
According to the Charlotte Observer, the inmates argue that solitary is unconstitutional, counterproductive and inhumane. Convicts who receive the punishment oftentimes spend up to 22 hours per day in small cells, most no bigger than a parking space. While in the hole, they're prevented from seeing friends, relatives and even other prisoners.
And sometimes, inmates say, short stints in solitary can turn into distressingly long ordeals. A few prisoners have spent upwards of a decade in near-total isolation.
Put together, the combination of extreme isolation and long stretches of time can inflict "serious psychological and physiological harm." That's the argument put forward both by the inmates and the American Civil Liberties Union, which is representing North Carolina prisoners.
ACLU-North Carolina attorney Dan Siegel further pushed the point, saying isolation is so harmful it should be used only as a last resort.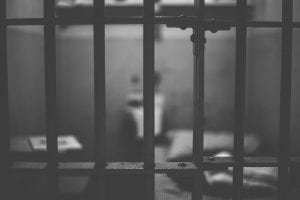 "Solitary is a cruel and unnecessary practice that destroys people's mental health, degrades their human dignity, and makes prison conditions all the more dangerous," Siegel said. "Prison officials should use solitary confinement only as a last resort, and for the shortest duration possible, when there is no other option to address an imminent safety threat. But today in North Carolina, thousands of people are confined in tiny cells and denied human contact, sunlight, and fresh air for 22 to 24 hours a day for offenses as minor as using profanity. These policies must end."
Furthermore, the ACLU says that solitary can exacerbate existing problems. It can make healthy people sick and make the sick even worse. For instance, inmates who've never had any significant psychological problems can develop them in isolation. Not only do many prisoners become depressed, some hallucinate, while others self-mutilate and attempt suicide.
"Because the practice is virtually guaranteed to inflict serious pain and create or exacerbate mental illness, people do not emerge from solitary rehabilitated and ready to reenter society," the lawsuit states. "Instead, they come out sick, angry, socially withdrawn, and even more likely to wind up back in prison."
While a spokesperson for the state prison system declined to offer any comment to the Charlotte Observer, prison officials have signaled a willingness to restructure. Despite maintain that solitary is an important tool—it can protect prison staff from inmates and inmates from themselves—North Carolina says it's trying to cut back on the overuse of "restrictive housing."
Sources
'Guaranteed to inflict pain.' Inmates sue NC, hoping to limit solitary confinement