County worker files a lawsuit against her supervisor.
---
Marlene Harris of Durham County, North Carolina, has filed a lawsuit against Rodney Jenkins, her former supervisor, alleging sexual harassment and retaliation when she worked for him in Cumberland County.  Harris claims Jenkins "made unwanted advances" towards her while she was employed there and the deputy director at the Cumberland County Department of Public Health.  Since that time, Jenkins has become the Durham County public health director.
"He's been promoted to a position with executive leadership and little oversight and is now able to be as unethical and inappropriate as he was with me," Harris said in a statement concerning her legal action.
The lawsuit was filed specifically against Cumberland County in May 2021, after Harris submitted complaints with the federal Equal Employment Opportunity Commission (EEOC) in 2017 and 2018.  Mediation is scheduled for March, at which both parties will attempt to come to a mutually beneficial agreement, and a trial will follow in April if such an agreement cannot be reached.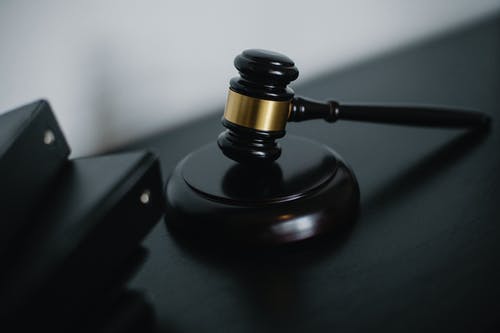 Jenkins was hired as Durham County's health director in January 2020 after he was employed in the Cumberland County Department of Public Health for eight years.  Harris was hired in November 2015. After a promotion in May 2016, she began reporting to Jenkins.
According to the lawsuit, Harris said, "Jenkins started asking the victim personal questions, continually bought the victim gifts and sent her a photograph of himself shirtless."
She also alleged that when the harassment was first reported in February 2017 to Buck Wilson, Cumberland County's then public health director, she offered to show him texts, emails and any gifts as evidence to support her case. She then followed up with a lawsuit in August 2017.  Once that happened, the lawsuit alleges, she "was given less responsibility, her office location moved, her compensatory time was challenged, and she suffered a loss of status among her colleagues."
In January 2018, Harris filed a second federal charge alleging retaliation on behalf of the country. The EEOC issued a "right to sue" letter in February 2020.  According to the plaintiff s legal team, the pandemic caused them to "voluntarily dismiss that complaint without prejudice" on May 18, 2020.  North Carolina state law allows a one-year delay and the lawsuit was refiled May 10, 2021.
"We haven't given the other side a number, and I think it's too early for us to make proposal to them," said Charles "Chuck" Monteith, Harris' attorney, adding, "But money doesn't mean that much to Marlene in this case.  This about calling attention to what was not done properly so that this doesn't happen to someone else."  Monteith added, "Right now, we are still in the discovery phase, and we are in the process of scheduling about two or three depositions.  And if the case settles at mediation –  that's it – we'll agree to the settlement and go on our way. If not, we'll go to trial."
She is presumably seeking $25,000, and both parties are negotiating.
"This is a matter of public interest because the same culture still exists at the department and possibly others across the state," Harris said. "I'm speaking up because I don't want my situation to happen to anyone else."
Sources:
Durham County health director accused of sexual harassment in former workplace