Fitzgerald claims that Northwestern fired him for failing to prevent hazing within the Wildcats football program, despite having implemented a "due diligence" initiative that found no evidence of misconduct among players.
---
Former Northwestern University football coach Pat Fitzgerald has filed a $130 million lawsuit against his former employer, claiming that he was wrongfully terminated amidst allegations of widespread hazing within the Wildcats football program.
According to CNN, attorneys for Fitzgerald are seeking damages from the school and its president on a wide range of different charges.
"We are claiming charges against Northwestern and [University President Michael] Schill, including breaches of contract of two different contracts, intentional infliction of emotional distress, defamation, and claims for punitive damages to punish Northwestern and President Schill for the injustices that they have imposed and inflicted on Mr. Fitzgerald and his family because of the events that are set forth in the lawsuit," attorney Dan Webb said in a Thursday press conference.
Webb said that his client will also seek "out-of-pocket economic damages" amounting to at least $10 million.
Fitzgerald's firing, adds CNN, followed an independent investigation into hazing allegations.
The investigation, led by a former Illinois inspector general, was launched in December after an anonymous individual sent an email complaining of widespread hazing at the end of the 2022 season.
By the time that the investigation was over, at least 11 players—including several still active on the team—said that hazing was a major problem within the program.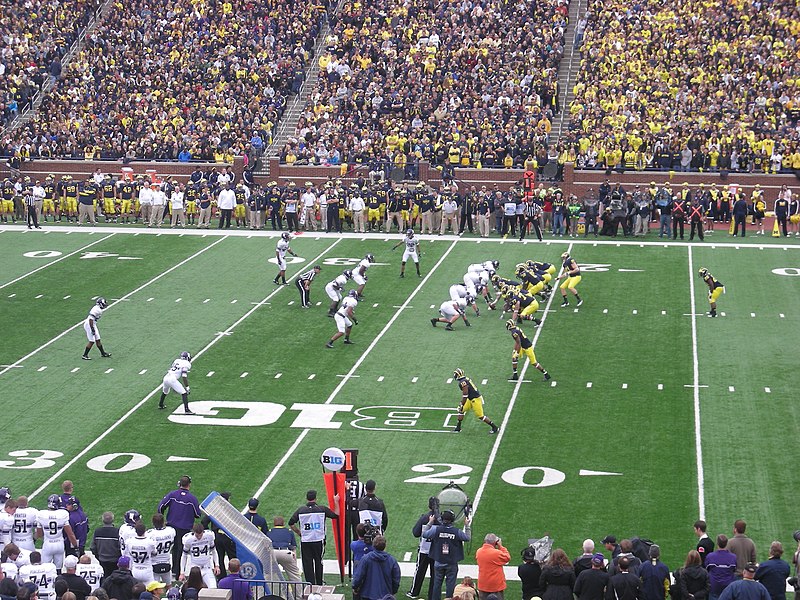 However, Schill said that the investigator did not find or detail "any credible evidence that Coach Fitzgerald himself knew about it," adding that Fitzgerald has always denied knowing about hazing on the football team.
Fitzgerald, writes CNN, was initially suspended for two weeks before being fired.
Webb, though, claims that Fitzgerald and the university had entered into a verbal contract, whereby the school promised that Fitzgerald would not be subject to any further discipline after the two-week suspension had run its course.
But, within a matter of days, Northwestern announced that it had fired Fitzgerald and was seeking a replacement.
"Fitzgerald made the decision to enter into this oral contract with Northwestern to allow Northwestern to move past the hazing allegations," the lawsuit states. "Northwestern promised Fitgerald that if he agreed to Northwestern's proposed oral contract, it would put the entire matter to bed, and Fitzgerald would not face any additional consequences."
Northwestern University has since alleged that Fitzgerald was, at the head of the school's football program, ultimately responsible for his players' conduct.
"As head coach of the football program for 17 years, Patrick Fitzgerald was responsible for the conduct of the program," Northwestern said in a statement. "He had the responsibility to know that hazing was occurring and to stop it. He failed to do so."
"Numerous former student-athletes have filed lawsuits against Fitzgerald and the University relating to hazing they endured on Fitzgerald's team," the school added.
"The safety of our students remains our highest priority, and we deeply regret that any student-athletes experienced hazing," the statement said. "We remain confident that the University acted appropriately in terminating Fitzgerald and we will vigorously defend our position in court."
Webb said that the school appears to have had unreasonable expectations.
"He had a due diligence program to discover [the alleged hazing], and he did not discover it," Webb said. "That's all you could do. No one can expect—and you can't fire someone for that."
Webb said he had tried to settle the matter with Northwestern out of court, but that efforts to do so were largely unproductive.
Sources
Former football coach Pat Fitzgerald is suing Northwestern for $130 million, alleging wrongful termination over hazing scandal
Former Northwestern football coach Pat Fitzgerald suing university for $130 million
Pat Fitzgerald suing Northwestern for $130M for wrongful termination