Bullying is an increasing problem. Online harassment is now on par with face-to-face bullying as a serious threat.
---
With an increase in internet use and social apps, bullying has increased and transformed to fit the online space. Pew's 2017 study reported that 41% of Americans have personally experienced online harassment. Two-thirds of them had witnessed abusive or harassing behavior online towards others.
This behavior may seem tame at first but can easily escalate to a more serious, criminal action. In addition, not all types of online harassment have legal precedent. For instance, if someone were to publish someone else's personal information online as a call to harass them, and this information was previously private, there could be a legal case built. But if the information was already available online, they would have a hard time building the case.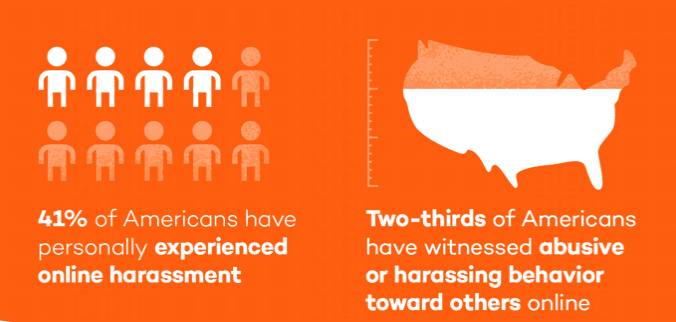 Because these lines can be blurred, it's important to know the types of online harassment and how you can prevent or handle them. To help clarify any misconceptions you may have, Panda Security has an infographic on types of online harassment. Look through to educate yourself and others on where the legal lines are drawn.