Opioid settlement needs to have more directon than the tobacco one, experts say.
---
Lawsuits against Purdue Pharma and the Sackler family, which manufactured OxyContin, Insys Pharmaceuticals, the maker of Subsys, opioid distributors like McKesson and Cardinal Health, and pharmacies like CVS and Walgreens have been consolidated in the Northern District of Ohio under Judge Dan Polster, nominated to his position by former U.S. president Bill Clinton, into what is called the "National Prescription Opiate Litigation."  The first trial in is set to begin in Cleveland in October.  If a settlement cannot be reached, and funds distributed as they need to be, however, experts contend, it may take cares to arrive at a resolution.
The opioid lawsuits are using the same strategy that helped get a $246 billion settlement from Big Tobacco in the 1990s.  The government dished out big money back meant to warn consumers of the dangers of cigarette smoking, and now, the government plans to spend billions on expensive drugs that prevent overdoses and treat addiction.  Plaintiffs believe should be coming from Big Pharma instead.
Unfortunately, even though tobacco settlement money is still being distributed for its original purpose, state legislators have been using it, basically, on whatever they want.  New York, for example, used $700,000 of its tobacco-settlement money to purchase golf carts.  Only a small portion is still going toward the public's welfare.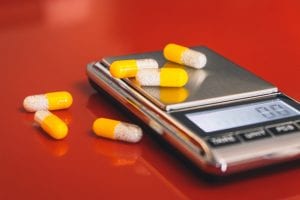 Frivolous state "expenditures do not reflect the original intent of the attorneys general who negotiated the settlement and the public health advocates who supported it," according to the writers of an amicus brief filed in the Ohio consolidated lawsuit, and they're worried that the same thing will happen this time around – especially since there isn't an airtight solution.
"Many states chasing the money have no plausible mechanism to deliver treatment for the full range of mental and physical health conditions that are seen in patients recovering from opioid use disorder," said Stefan Kertesz, a physician and researcher at the University of Alabama–Birmingham.  He added, "It is absolutely crucial that funds be used to provide treatment for the full range of health conditions found in populations with addiction.  This means not just medications used for opioid addiction but supports required to treat alcohol addiction and psychiatric illness too, such as depression or bipolar disorder, and infectious disease."
"Addiction treatment is still often carved out as something separate from the rest of the health care system and much of the addiction treatment system continues to operate with outdated and sometimes punitive approaches," said Sarah Wakeman, the medical director of Massachusetts General Hospital's substance use disorder initiative. "We should be funding efforts that focus on creating and strengthening systems which integrate addiction treatment into the general medical system and recognize that harm reduction is health care, not something separate."
Attorneys Derek Carr, Corey Davis, and Lainie Rutkow warned that any opioid settlement agreement must be structured to ensure funds are not funneled to efforts that have nothing to do with the crisis, as historically has been the case. "We saw states use their tobacco settlement revenues to cover budget shortfalls, subsidize tax cuts, and support general governmental services rather than investing in tobacco control and public health," Carr said, adding, "States should learn from the tobacco settlement's shortcomings and take steps to shield opioid settlement dollars from political interference."
Sources:
How a Big Pharma Lawsuit Could Succeed Where Big Tobacco Failed
Squandered Big Tobacco Money a Cautionary Tale in Opioid Cases