Tillamook County's commissioner says that Oregon isn't efficiently managing its 'forestlands.'
---
A $1.4 billion timber lawsuit against Oregon is moving to trial.
According to The Daily Astorian, the high-stakes suit was filed nearly four years ago. In it, Linn County—along with dozens of other counties and tax districts—have accused Oregon and its Department of Forestry of violating contractual obligations.
Despite repeated attempts at arbitration, tensions remain high.
"Your honor, the state still believes this case is about state statute, but it's not," said John DiLorenzo, an attorney for the plaintiffs working with Portland-based firm Davis Wright Tremaine. "It's always been about a breach of contract, pure and simple."
The counties' legal campaign was initially funded by the timber industry, along with lobbyists like the Oregon Forest Industries Council, the Sustainable Forest Fund, Stimson Lumber Company and Hampton Tree Farm.
Altogether, the plaintiffs say that Oregon's Department of Forestry has been mismanaged state forests for the past two decades.
Under state law, two-thirds of timber revenue from any given forest are supposed to return to the same countries in which the same forests are located. That money, says Oregon Public Broadcasting, is used to pay for basic public services, like infrastructure, maintenance and law enforcement.
Linn County and its cohorts say that the Department of Forestry is supposed to do what it can to maximize timber harvest, even if it means logging state forests with the same intensity as private companies harvest commercial plots. Oregon's decision to refrain from logging in its state forests purportedly 'deprives' counties of $35 million per year.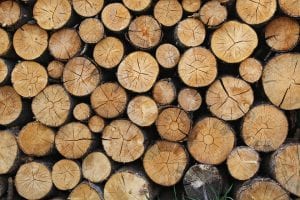 With the class action demanding recompense for every year since 2001, the plaintiffs are hoping to receive $500 million for lost revenue. They're also demanding an additional $800 million to cover future damages.
"This lawsuit is all about economic development and jobs," said David Yamamoto, Tillamook County commissioner and chair of the Council of Forest Trust Land Counties. "This deal, this contract, was made many years ago, in the '30s and '40s, but unfortunately, production from our forestlands is not what it could be."
Yamamoto says that Tillamook County receives about $15 million per year from state forest funds. Nevertheless, he says that most of that money is sent to other tax districts, with little saved for itself.
"People see that number and say, 'Wow, the county is flush with money,'" Yamamoto said. "But as soon as we get those funds, we get to keep about 25%, and checks are immediately cut for the other 75% to 20 districts. They include three district schools, a community college, fire and rescue and the like. People think the money stays with us, but it doesn't."
Oregon Public Broadcasting notes that Clatsop County—which doesn't rely on or receive significant revenue from lumber—is not involved in the case. Its commissioners voted against joining the class action.
But, as the Astorian reports, the state's refused to cede ground. Its own counsel, Scott Kaplan, says that Oregon is obligated to review and revise its forest management policies, especially when they affect wildlife and the environment.
Some environmental interest groups have suggested that the greatest value for Oregonians transcends simple models of transaction and value.
"We think 'greatest permanent value' for Oregon—the statutory direction for state forestlands—is best served by balanced management that provides a range of values for the present and future," said Bob Van Dyk, policy director for the Wild Salmon Center in Portland. "Those include clean water, fish and wildlife habitat, timber supply, revenue, hiking and campaign and hunting, off-road vehicle use and carbon storage."
One way or another, Van Dyk said, he expects that the losing side will appeal, leading to years of litigation to come.
Sources
5 Questions About The $1.4 Billion County Timber Lawsuit Against Oregon