The primary signs of nervous breakdown among students are depression, anxiety, mood swings, and declining performance at the educational facility. 
---
Nowadays, students are faced with numerous responsibilities in various areas of their lives; therefore, they frequently suffer from symptoms of a nervous breakdown. First of all, nervous breakdown is considered to be a mental health crisis triggered by excessive stress and a poor or limited ability to cope with stress in healthy ways. The primary signs of this mental health crisis among students are depression, anxiety, mood swings, and declining performance at the educational facility. There is a difference between this issue and signs of Autism, however. 
In addition, when students struggle from a nervous breakdown, they are more likely to become addicted to alcohol and drugs. In order to prevent the development of a nervous breakdown, it is vital to take appropriate measures from different sides, including students themselves, their parents, teachers, and the federal government.
Enough Time for Sleep
Students are required to perform effectively in schools and colleges because of the high expectations of their parents and the desire to build a successful career in the future. That is why they frequently forget about such an important element of their lives as sleep. Based on the information from numerous research studies, students are more likely to face nervous breakdown if they do not get required 8-10 hours of sleep each night. The lack of sleep leads to nervous breakdowns as well as physical health problems. Accordingly, this habit should be improved in the first place by each student who notices signs of nervous breakdowns.
Support from Family and Friends
In turn, numerous students are scared to disappoint their parents, friends, or relatives; therefore, they spend a huge amount of time on education. The ability of families and friends to build a strong enough support system (whether emotional or practical) is a crucial step on the way to overcome nervous breakdown if you are a student. In addition, in cases when the students feel overwhelmed by a huge amount of responsibilities, they can ask for help from various custom college essay writing services such as EssayShark. It would help to save time for emotional recovery, physical activity, or sleep.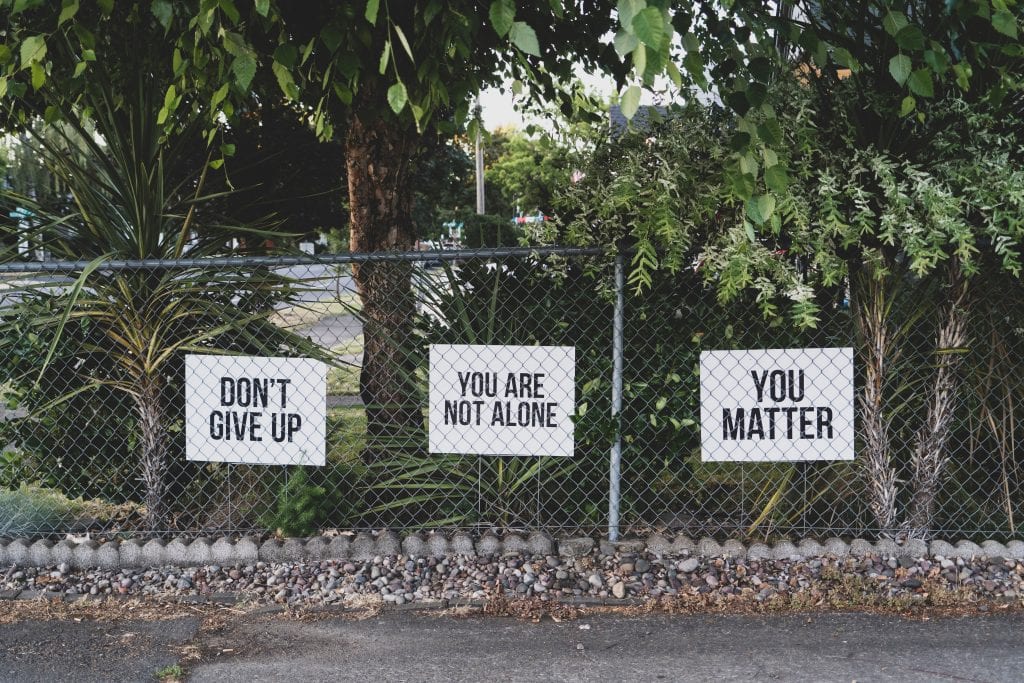 Increasing "Down Time"
Nowadays, students from different schools, colleges, and universities are overwhelmed by busy schedules; therefore, they do not have enough time for the rest and entertainment. It goes without saying that in such cases, it is vital to improve time management skills in order to increase the amount of free time. In turn, free time should be spent productively with the help of useful activities. For instance, students can workout, join various organizations, and develop themselves with the help of reading or networking. Such productive time management would help to improve performance in school or university and get an appropriate amount of time for rest.
Healthy Nutrition
According to the Physicians Committee for Responsible Medicine, nutrition is one of the primary factors that can affect the development of stress and nervous breakdowns among students. A tremendous amount of fat, caffeine, sugar, and refined carbohydrates in the nutrition of students increases chances for suffering from nervous breakdowns; therefore, these elements should be minimized in the nutrition of individuals. For instance, there is no secret that students frequently prefer sodas, energy drinks, donuts, candy bars, processed snack foods, white bread, and French fries instead of healthy food. Instead of this type of food, students should be oriented on fruits, vegetables, whole grains, nuts, and lean proteins. Thus, healthy nutrition is an appropriate part of everyone's lives, which can either increase or decrease the chances for the development of nervous breakdown.
Reducing the Impact of Academic Pressure
Indeed, modern educational systems put enormous academic pressure on students; therefore, this element should be improved from the perspective of the government. Based on information from the CQ Researcher, it is suspected that academic standards can be considered one of the most considerable causes of an increased amount of stress experienced in the classroom throughout elementary, middle and high school. In turn, such circumstances provide a high possibility for the development of nervous breakdown. Thus, sometimes, students are not capable of handling such a considerable amount of pressure. In order to address this problem, governments should take into account all the features of modern educational systems and improve it by reducing the impact of academic pressure.
Effective Team-Working
The lack of positive relationships inside a group of people can be considered another important factor that affects the development of nervous breakdown. Thus, in order to improve the social environment inside the group of people, teachers should maintain social stability by promoting such moral values as respect, support, trust, self-disclosure, and openness. Teachers can achieve this goal by organizing talk sessions, training sessions, and outdoor meetings. Such strategies can help to overcome nervous breakdowns as well as help individuals to make friends and plan their free time effectively. Accordingly, the ability of people to collaborate without the fear of being discriminated or bullied is one of the key concepts that decreases the chances of the development of nervous breakdown.
Editor's note: Mental illness is a serious issue. The suggestions in the article are not meant to replace the advice of a medical professional. If you feel overwhelmed and tempted to self-harm, it is vital that you reach out for help to a trusted friend, family member or medical professional. You are not alone.